Hello!
This tutorial will cover how to attach the Side Pouch pieces on your Rollie Pollie Organizer; steps 13-16.
At this point you should have both sides of the zippers attached to the Main Pouch pieces – so it's basically sewn into a tube.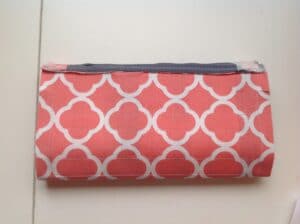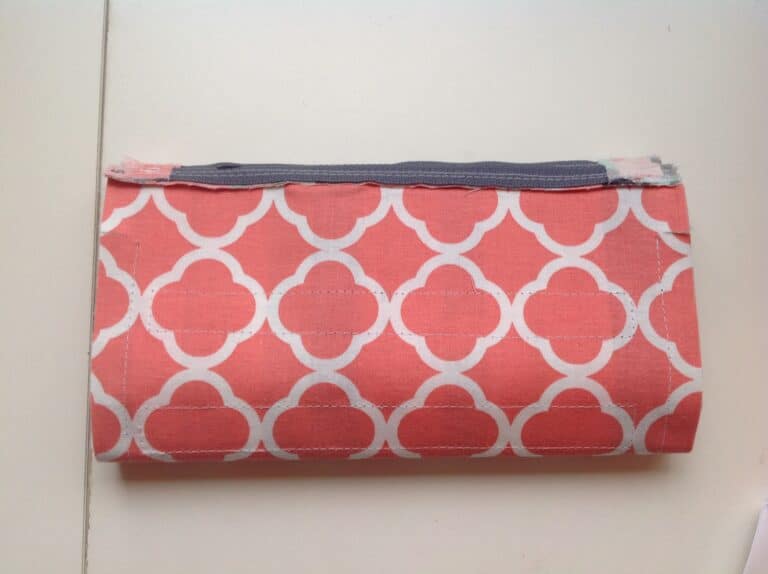 Your Side Pouch pieces are sewn on at their bottom edges. You have to peek inside to see them laying in there.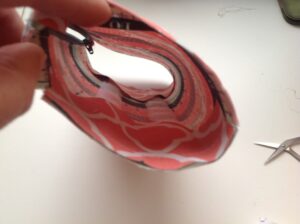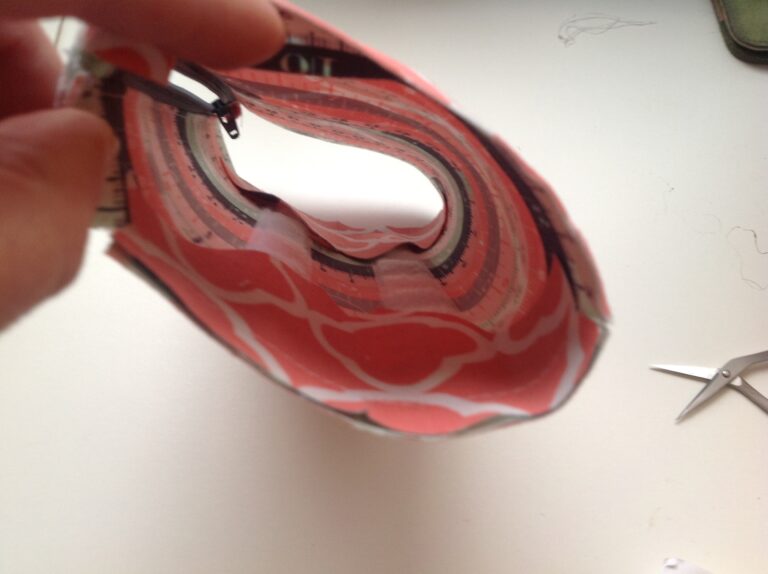 Here they are pulled out…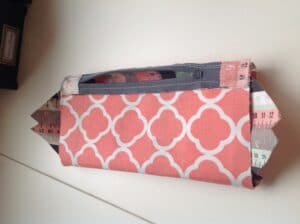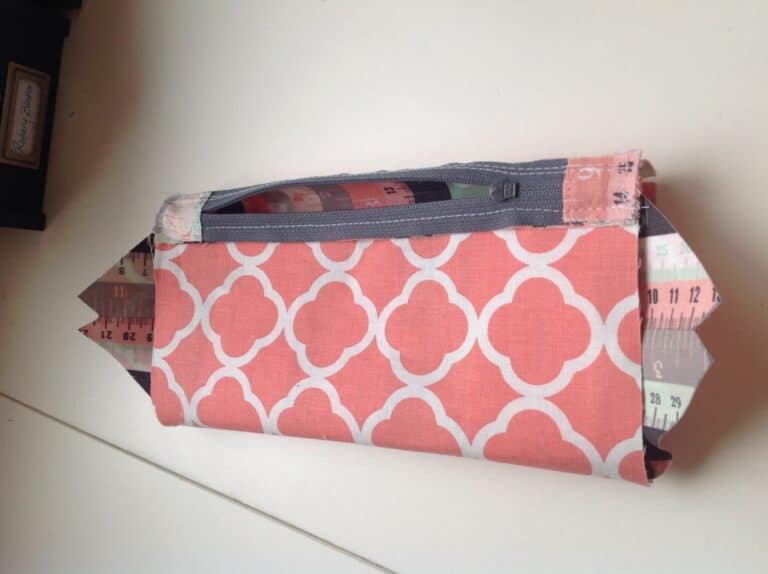 In a previous step, you should have snipped 1/2″ deep into the Main Pouch panel on each end of the Side Pouch after you stitched it on to the Main Pouch.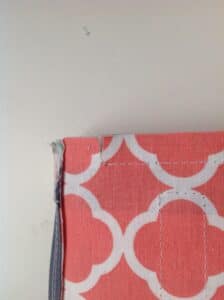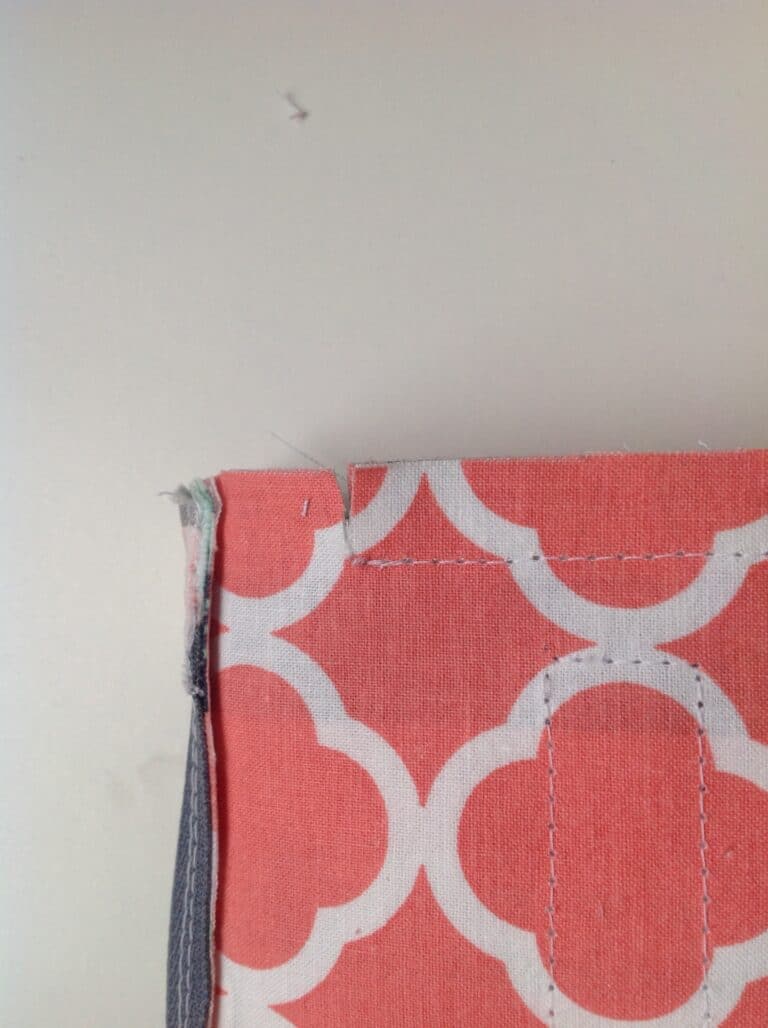 The purpose of the snips is to allow the Main Pouch to curve around the corner of the Side Pouch and realign with it's next edge.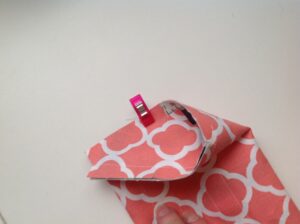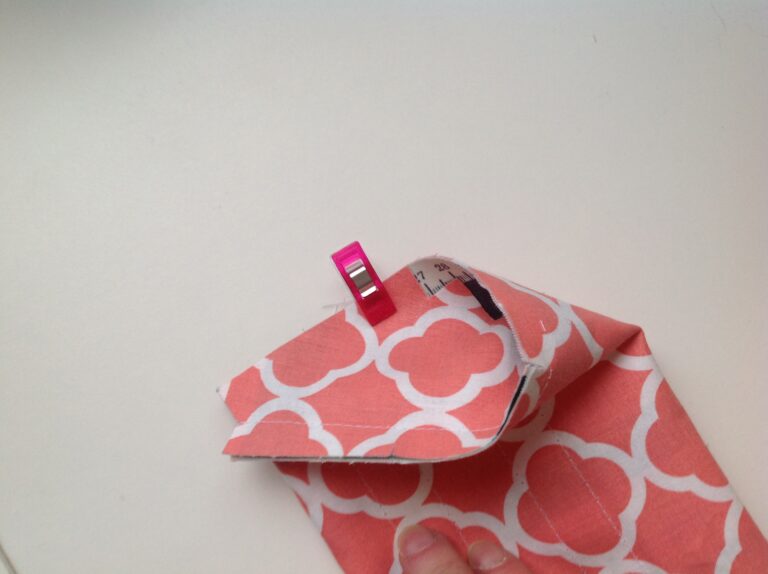 So, line that up and stitch is using a 1/2″ seam allowance. The important thing here to be sure to end your seamline right at the very end of the Side Pouch panel and not to go over onto the Main Pouch panel.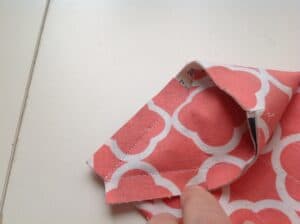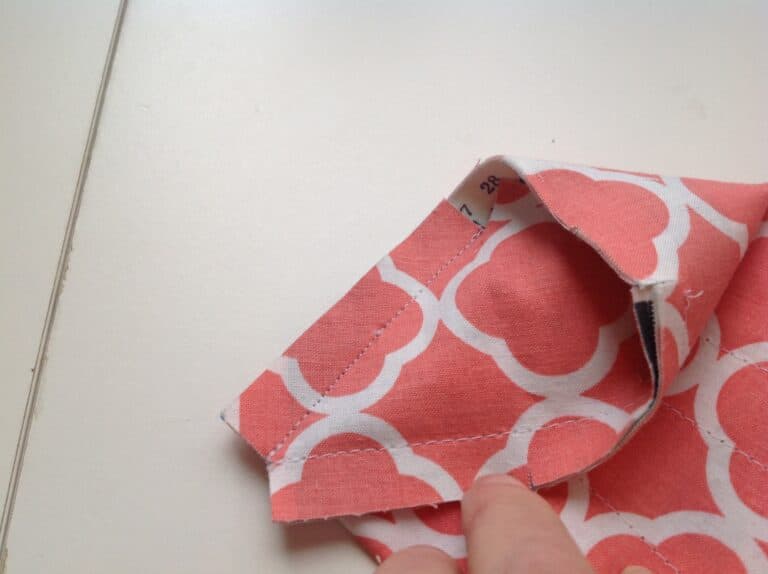 Just like before you want to snip 1/2″ deep into the Main Pouch panel right beside the Side Pouch.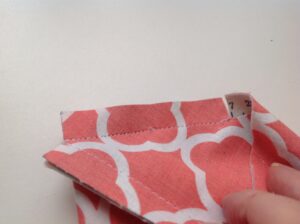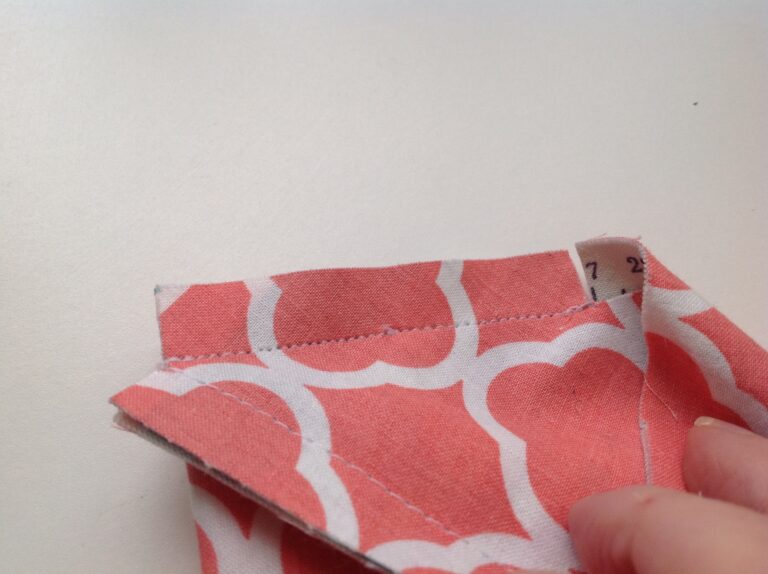 Now that new snip opens up and you can align the Main Pouch with the remaining side of the Side Pouch and stitch.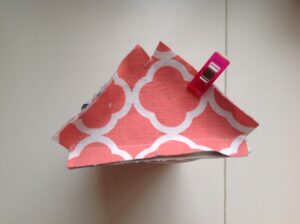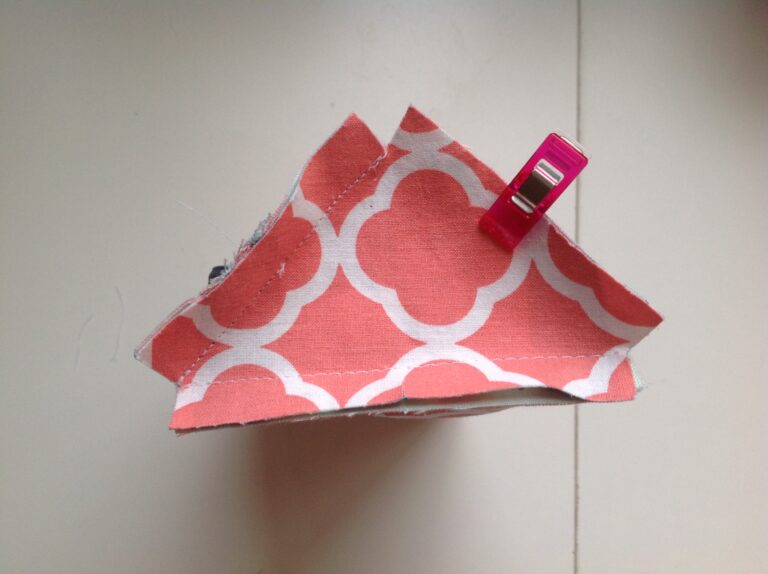 It's a little hard to tell in the photo but I have trimmed the upper seam allowance to 1/4″ and you'll want to do that on all three sides.  I find that the Heat n'Bond pretty much takes care of the fraying but if you want to have extra assurance you can always use a zig zag or overcast stitch to go over them. Or, if you have a serger, you can use that.  If you are really motivated, you could also pick up or make some 1/4″ wide bias tape and stitch that on.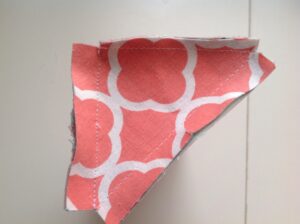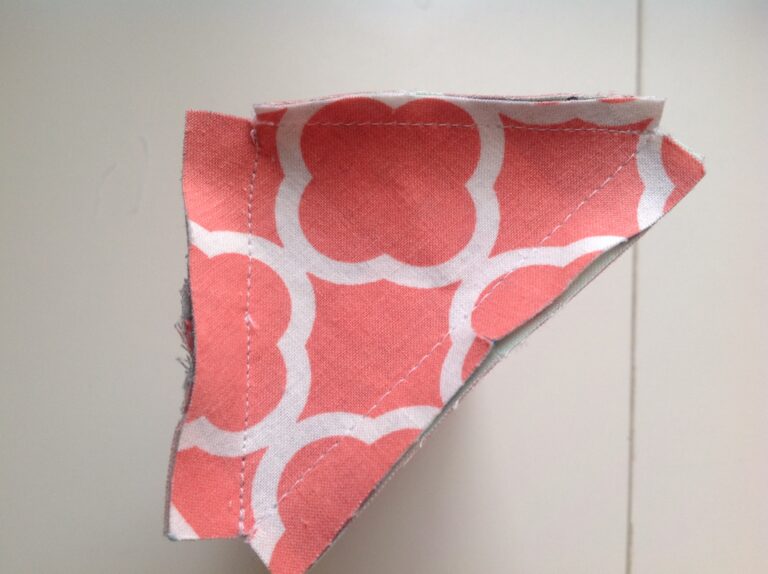 Now do all those steps to the opposite end of the pouch.
Turn it right side out and there you go!  Cute, huh?  Three more to go!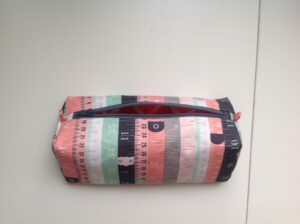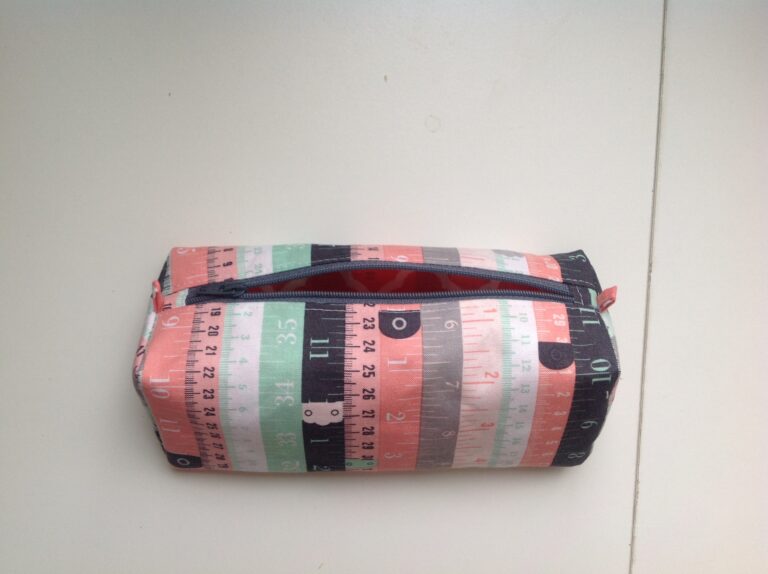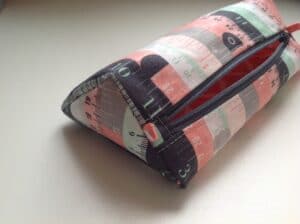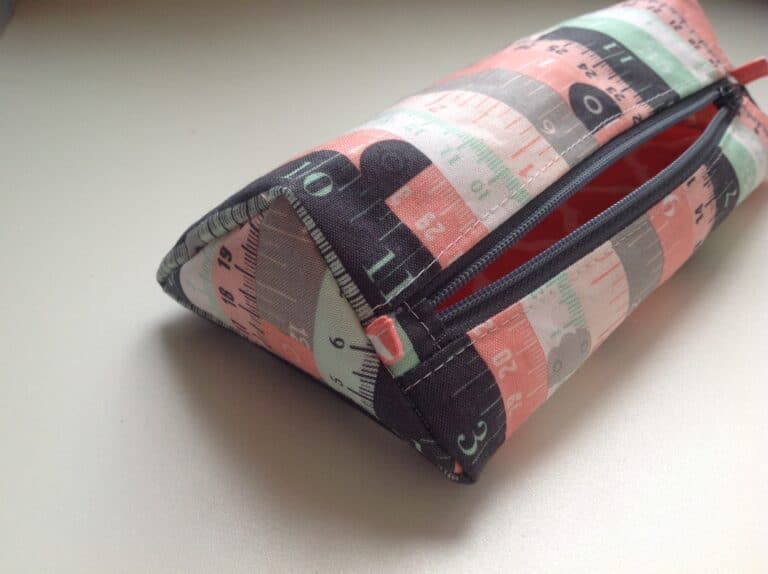 For the next tutorial for this project, "Create and Apply the Binding," click here.