Hello!
This tutorial will take you step-by-step through installing a zippered pocket into your Spectrum Tote. This coincides with steps 16-21 in the pattern.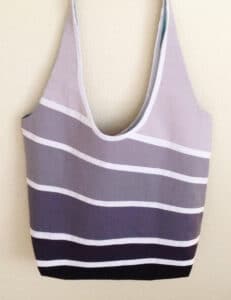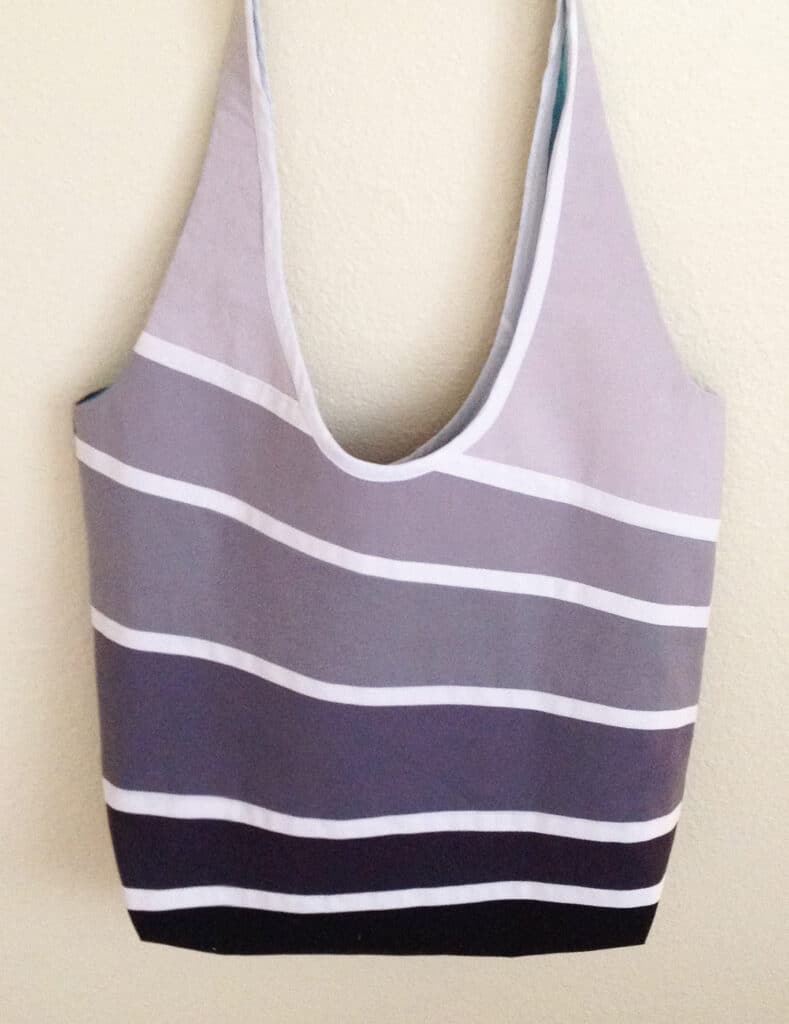 At this point you should have your pocket interfaced and marked with the rectangle (and the lines inside of it) on the wrong side.  For the purposes of illustration,  I do not have any of my pieces interfaced. This is what I am using as my pocket fabric: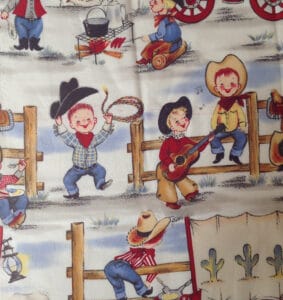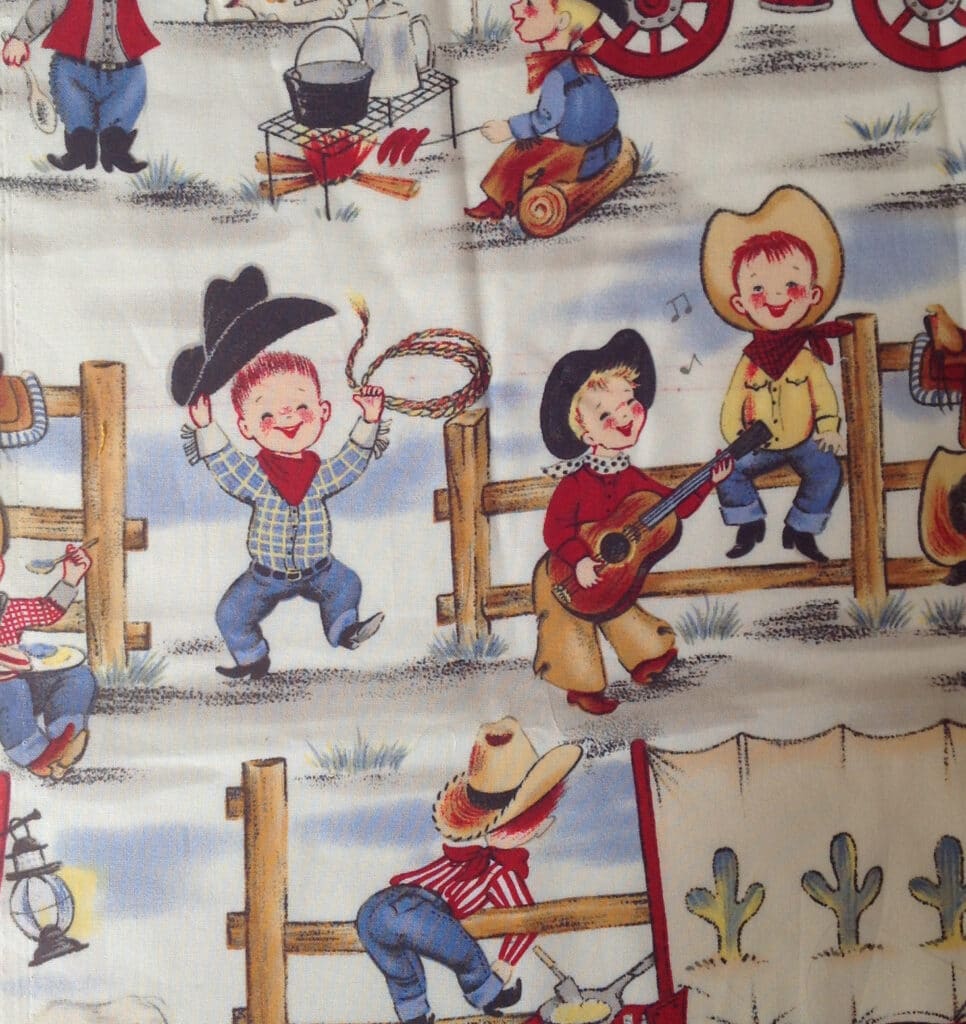 And this is my lining fabric…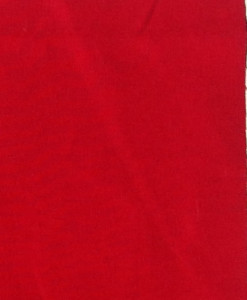 So, place the pocket wrong side up on the right side of one of your lining pieces – 9″ down from the top edge of the handles and 4″ from the sides.  Be sure the notch on the pocket is at the top.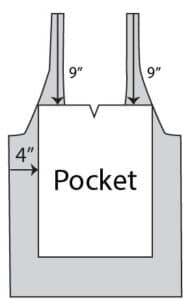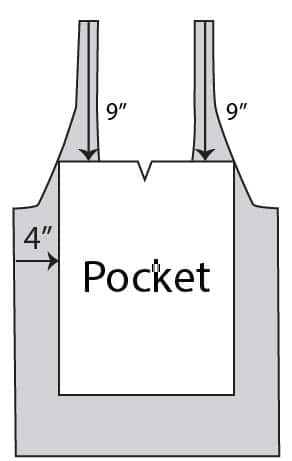 Once it's in position,  stitch along the lines of the rectangle on the pocket (do not stitch the lines within the rectangle).
Cut through all layers along the horizontal line within the rectangle and the lines that angle into the corners.  You might want to put pins each corner of the rectangle right on top of the stitches so you are sure you don't cut into the seam line.  Do not trim off the seam allowances.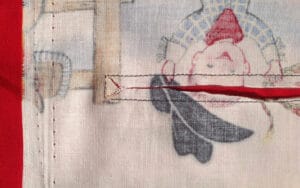 Now grab the pocket and feed it through the opening to the other side (wrong side) of the lining panel.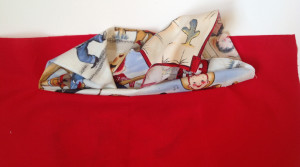 Once you open and press all the seams, you will have this- as seen from the right side of the lining panel: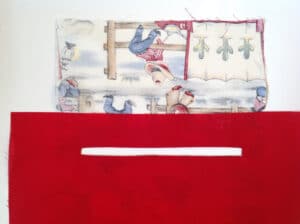 Flip the panel over so the pocket is facing up.  Cut 2 – 9″ (23cm) pieces of fusible web tape. Position the fusible web tape on the pocket along both long edges of the window opening and fuse following the manufacturer's instructions. Remove the paper backing.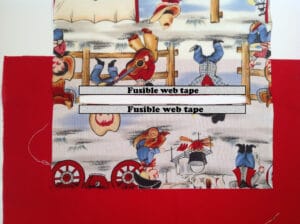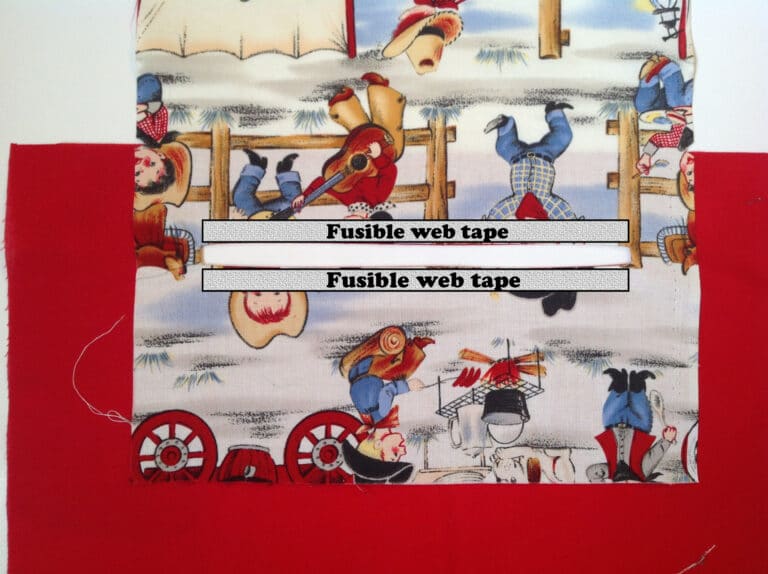 Find your  zipper. If it's longer than the window, that's ok, it just can't be shorter.   We are going to center the zipper into the window we just made. Make sure you are putting the zipper on the panel from the wrong side of the lining.  The right side of the zipper should be facing right side out through the window. Fuse it down and then sew around the opening about 1/8″ or so inches around the perimeter.
Flip the panel over and bring the top edge of the pocket down and line it up with its bottom edge.  Make sure the side edges are aligned as well and sew all three edges.  Be sure that you aren't sewing the lining into these seams.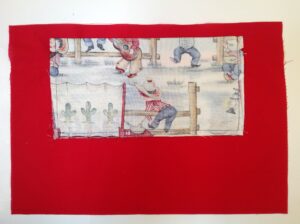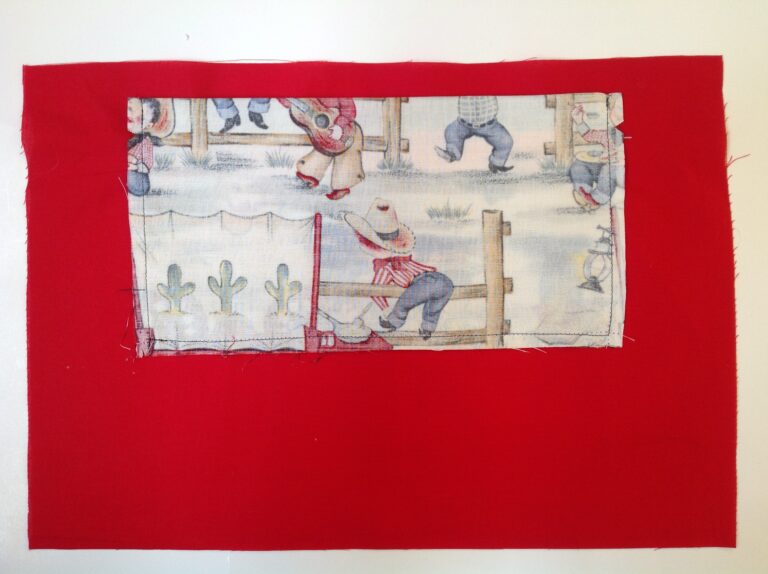 And that's it!!