Hello!
This tutorial will take you through boxing the corners of your Spectrum Tote. We will cover steps 30-32 in the pattern.
In this tutorial I am demonstrating boxing the corners of the lining, here but the process is the same for the exterior of the bag.
At this point in the pattern, you should have cut a  2″ square cut from each bottom corner of the lining and your lining pieces are sewn together on the sides and bottom edge. By the way, for the purposes of this illustration, I don't have interfacing on the back of my pieces so don't let that confuse you. This is what your bag should look like at this point (yours will likely have interfacing on it though).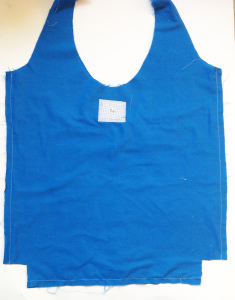 What you want to do is to bring the side seam and the bottom seams together at that corner cut out.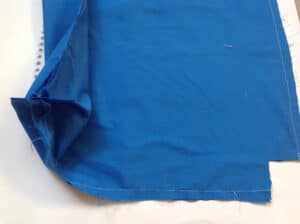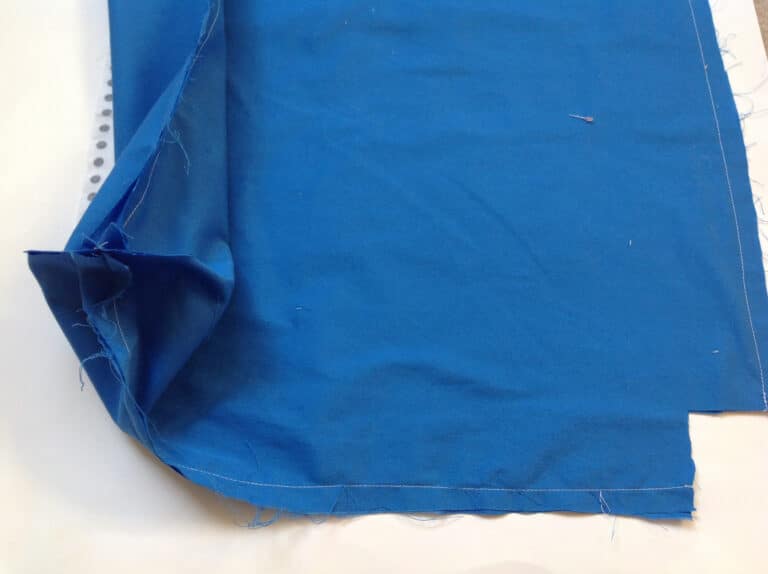 Here's what it looks like from the top: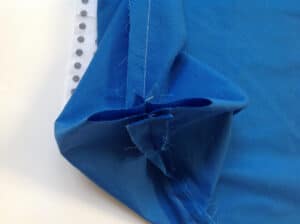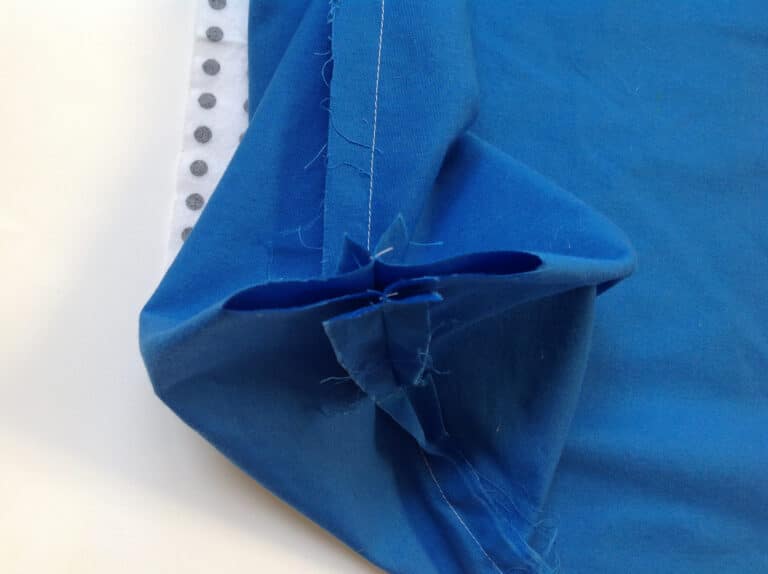 Make sure your seam allowances are open, and stitch across using a 1/2″(1cm) seam allowance.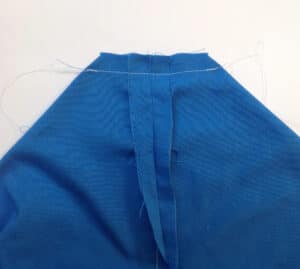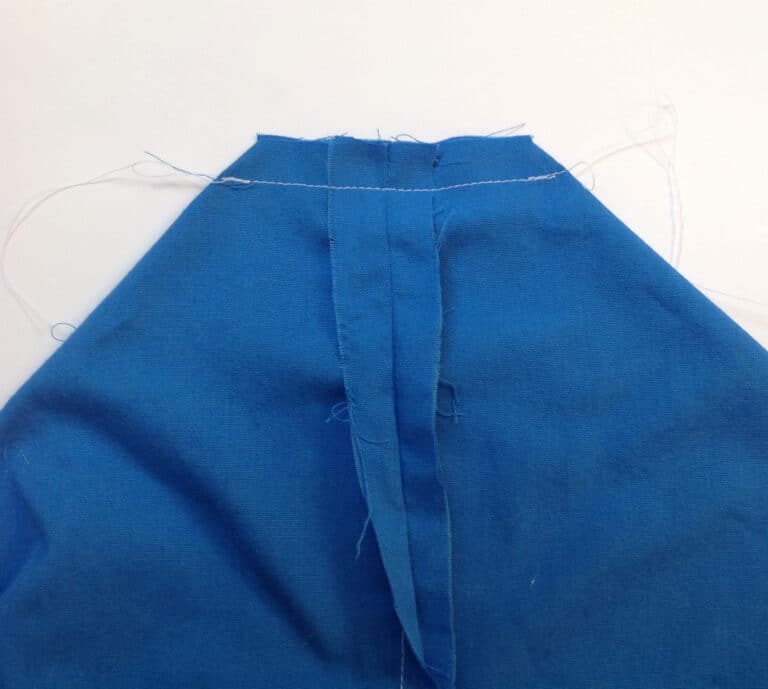 There you have it – a boxed corner!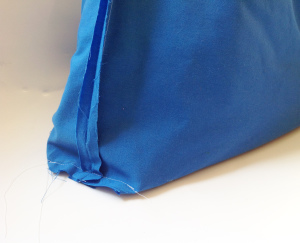 Repeat to box the second corner and the corners of the exterior bag.