This tutorial will show you how to make the strap  of your Convertible/Reversible bag adjustable so you can change your bag from a crossover to a shoulder bag with a quick slide of the hardware. The strap will also be removable so you can take it off when you want to carry your bag as a clutch.  We will cover steps 11 -13 in the Convertible/Reversible bag pattern.
At this point you should have your strap all folded up and topstitched.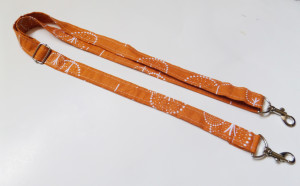 Here's the hardware you will need to make the strap adjustable and removable:
The object on the left is called a slide or a tri-glide.  These can have a stationery center post or one that slides back and forth like the one pictured above.  The strap in the pattern is 1″ wide so be sure your slide is enough.  The other objects are called swivel hooks.  Hooks can swivel or be stationery and the closures (the part of the hook that opens and closes) can come in a variety of types.  Again, be sure you have the correct size for you strap.
Here we go…wrap one end of the Bag 1 Strap around the center post of a slider (tri-glide) about 2″ from the end.
Stitch the tail to the strap using a zipper foot to get as close as possible to the slider and then stitch again 1/4″ from the end of the tail (sorry you can't see that – I covered it up with the slider!). You might also want stitch an X shape between these two seams for extra reinforcement.
Next, thread the free end of the strap through the loop of one of your swivel hooks. You will want do this so the hook is sitting on the front side of the strap.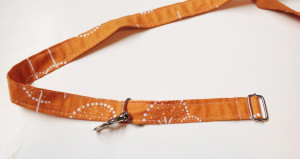 Then thread the end through the slider; coming up from the bottom, over the center post, and down through the second opening. I've posted two photos for this step one with arrows and then one without in case the arrows get in the way!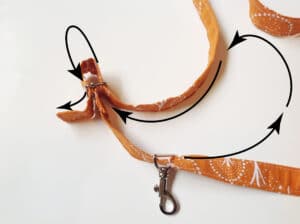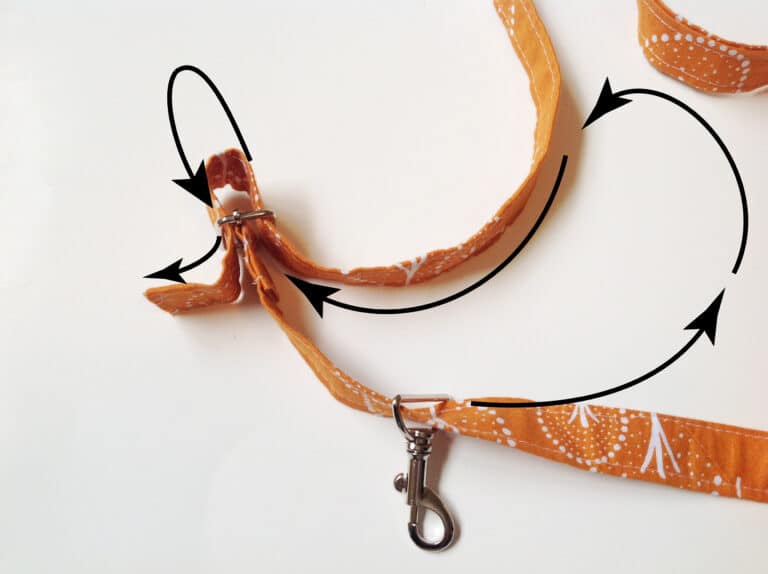 Now all that is left to do is attach the second swivel hook onto the free end of the strap!  Do that just like you did when you sewed the opposite end to the center post of the slider.
Ta Da!  That's all there is to it!