Hi,
In this tutorial we are going to recess the zipper, which means you are almost done! We will cover steps 38-40.  If you need a closer look at something, just click the photos.
At this point, you should have a bag that looks like this.  It should still be wrong side out.  I have highlighted in red the 1 1/4″ line that you drew on each exterior panel way back in step #2.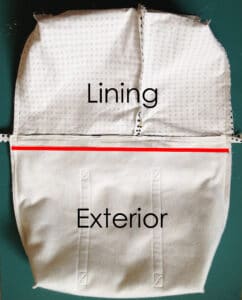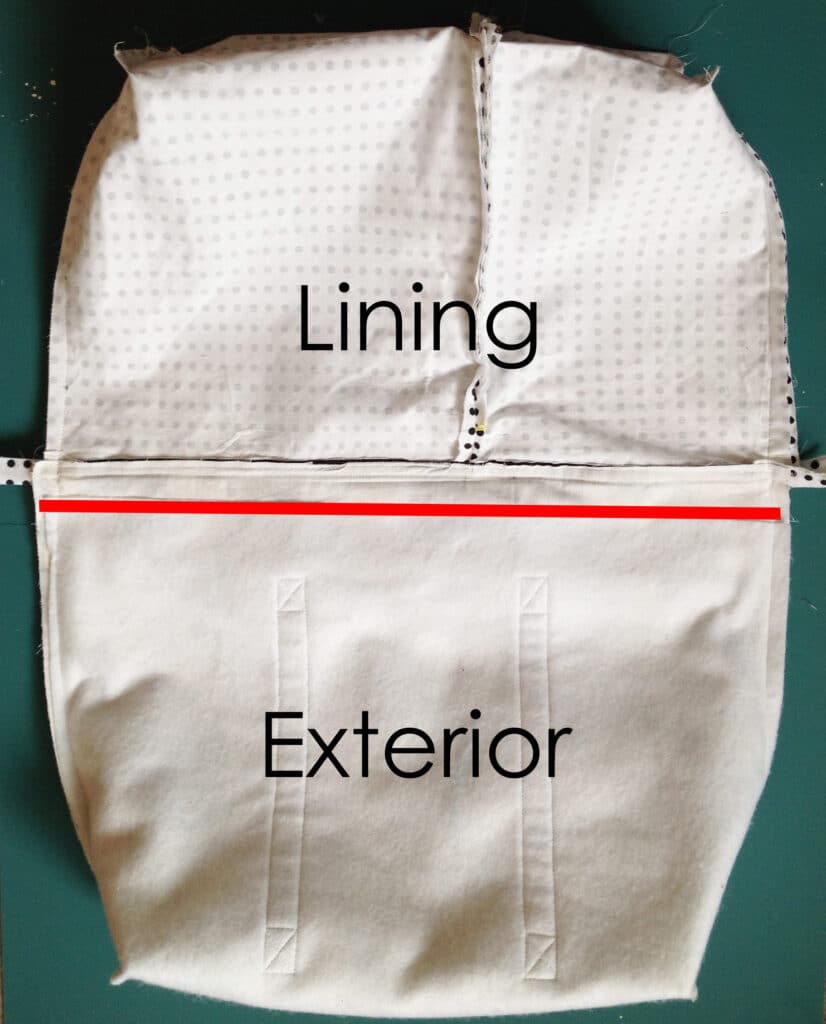 All we need to do is fold it, basically in half, along that 1 1/4″ line.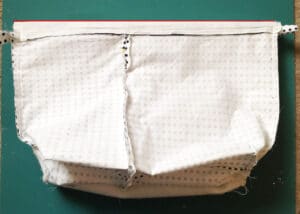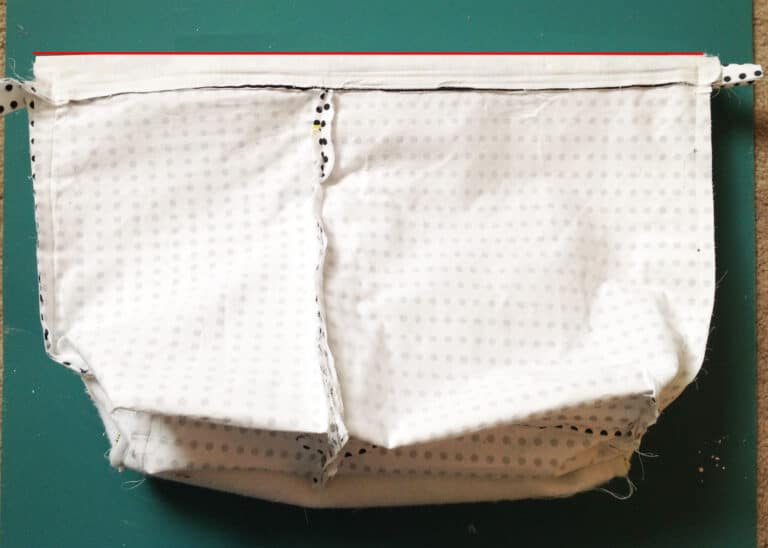 Here it is from the side…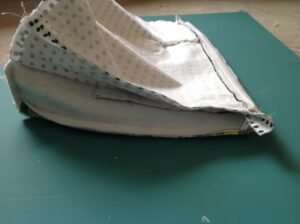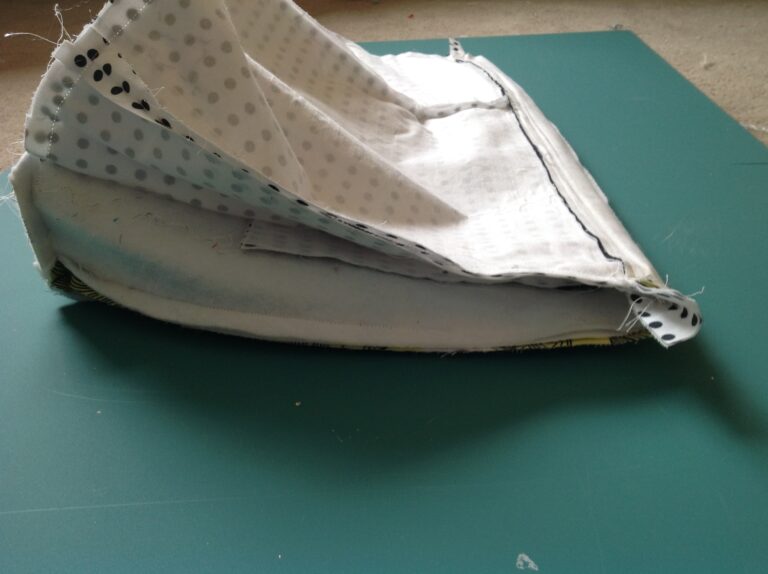 At each end you have the Zipper Tabs still sticking out.  What you want to do on each end is to sew, starting at the fold and ending at the very bottom of the Zipper Tabs  (see the red dashed line below).   You  want to be sure to backstitch at the beginning and end of the seam.  I know it's a little weird, but doing this will recess our zipper  1″.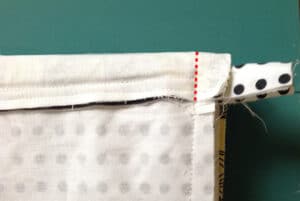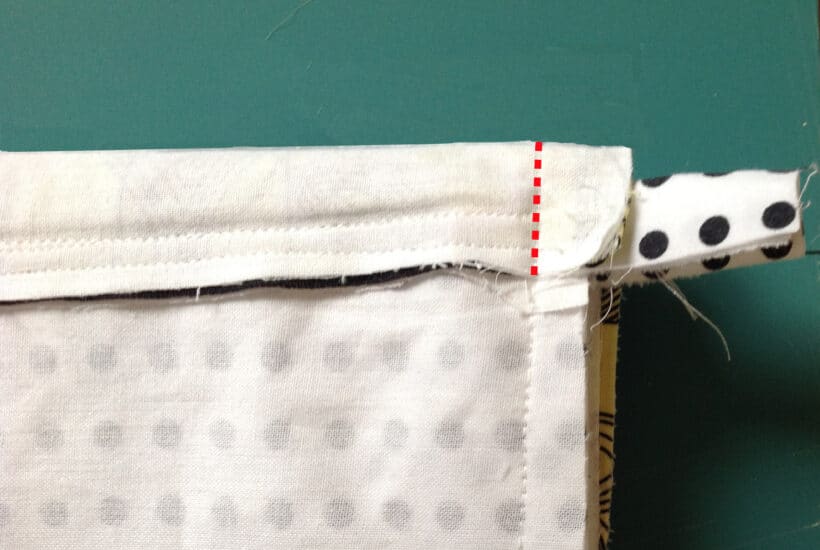 Now you are going to trim very close – as close to the seam as possible. Then trim all the other seam allowances on the bag to 1/4″ or so – shorter if you're daring!  I apologize for not getting a photo of this. Once that is done you can turn the bag right side out and finish her up!
Well, I hope you are enjoying the process of making the Motherload Tote and that you will send me photos or post them on my Facebook page!  I get such a kick out of seeing what you come up with.  If you have any questions, you know where to find me…sarah