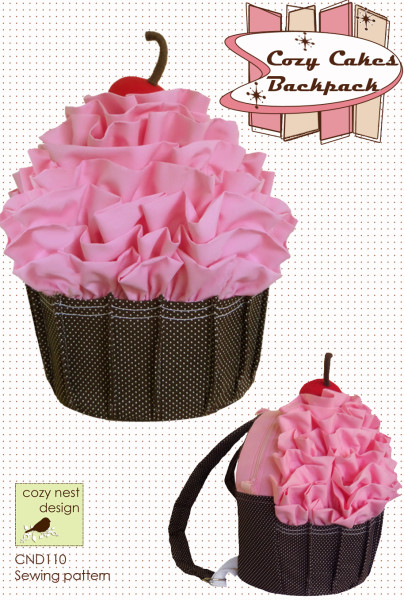 I hope you'll join me on my very first sew along featuring my newest pattern, the Cozy Cake Backpack.  The sew along will be February 17th -21st.  Each day I will post a step or two of the process in making the backpack right here on my blog and you'll be able to ask questions and share ideas with me and others on a Facebook group.
I have put the pattern on sale at Craftsy, so you will have plenty of time to decide on fabrics and look over the pattern  
If you want to join in the chat during the sew along I have a Facebook group set up.  Just go here and push the "Join Group" button.
It's going to be fun – hope you can be there!
Start thinking about what "flavor" you want your cupcake to be!  If you need inspiration, check out the great samples my pattern testers made here. I'm looking forward to it!