I know you can't see me but I am doing a happy dance – no, it's not pretty,  but I just listed my new Cozy Cakes Backpack and I am so excited!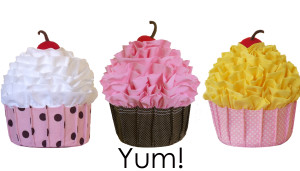 I know I say this about all my designs, but I really love this pattern.  I have been working on it on and off  for over a year!  I wanted it to look as close to a cupcake as it could so I redesigned the wrapper 3 times, and it took me a number of tries to figure out the frosting but I think it turned out to be just delicious!  Here are some of the tester's pics: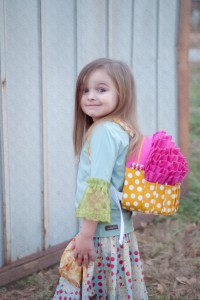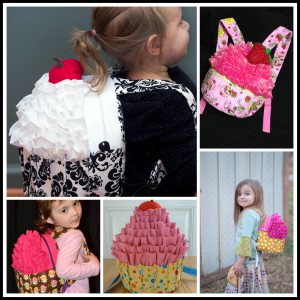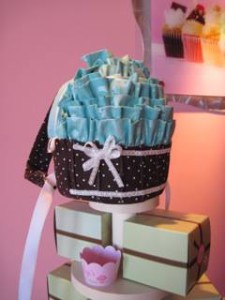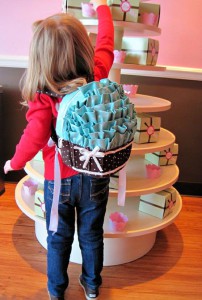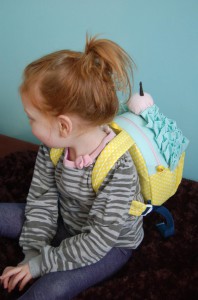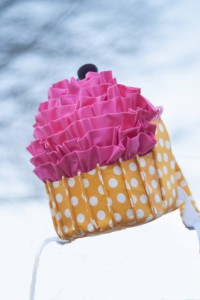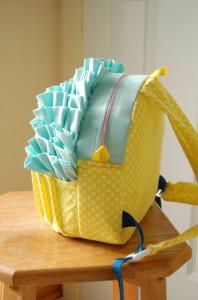 I rated this as an intermediate skill level because there are some tricky bits.  It's not technically advanced but attaching the back can be challenging because you are having to wrestle with the heavy interfacing and the fact that the cupcake is a dome.  It's also  important to sew the wrapper accurately.  There are French seams on the front that require 1/4″ seam allowance (I use my 1/4″ piecing foot – works great).  With that said, many of my testers were advanced beginners and managed pretty darned well!  So,  if you are a beginner and are up for a challenge – go for it – I am always here to help!   If you aren't quite ready to tackle the backpack, there are bonus instructions for making it into a pillow.
I am also planning on a sew along for early February so keep an eye out for that.!
I hope you love this pattern and PLEASE post photos of what you make on my Facebook wall, I love seeing what you all make!