I'm a little sad to say that today is the final day of our tour.  It's been so much fun. It's been great meeting some new friends and chatting with you through the comments. I hope you will let you me know how your C/R bag turns out!
I wanted to remind you that there are coupon codes for 25% off the pattern on the each blogger's site that are good through August 2nd.  If you decide to get one, please look for and click my logo on their blog – it means they are an affiliate and will get a little of the money (fabric money perhaps?) –  they deserve it, so please purchase the pattern through them!
Today we will be meeting:
 Bethany Rapp with Sweet Bee Buzzings
Jonie Brooks with Knot Sew Normal
Lorena Rey of my way of… 
 First up is Bethany!  Bethany ('Bee') blogs over at Sweet Bee Buzzings and dips her toes in quite a few crafty pools–she sews mostly bags), quilts (occasionally), crochets (while watching TV shows you'd never think she'd be into), and sometimes even glues things (and has the hot glue blisters to prove it). Bee has quite a few tutorials for simple goodies, as well as lengthier sew-alongs for more involved projects. You can check out her version of the Convertible Reversible Bag here.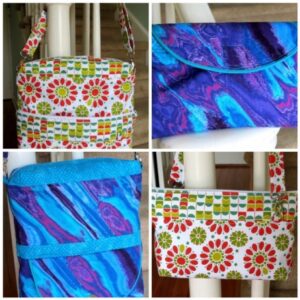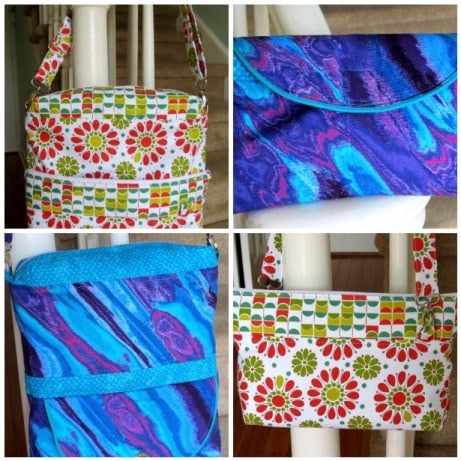 Next up is  Jonie with Knot Sew Normal is a crafting blog that covers a range of crafting. Everything from sewing, crocheting, baking, DIY, photography and much more. Welcome to a Knot Sew Normal World.  Jonie did a great job on here bag!
Then pop in on Lorena Rey from my way of…  She's married and has two amazing boys. Her mother taught her to sew when she was a little girl, just basic things on an old sewing machine. She started to sew again when she started to stay at home with her children.  Three years ago she started to make bags and she loves it!Lorena was one of the people on my test team for this bag and is really fun person.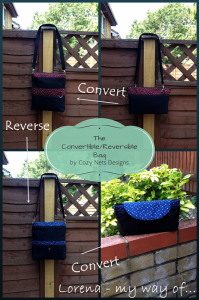 Here's what's up for grabs today!
2 yards (1 cut each) of Joel Dewberry fabric from the "Notting Hill" collection
Sidewinder Bobbin Winder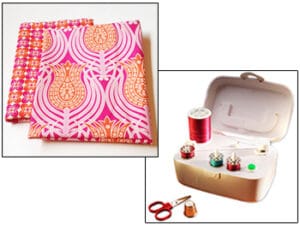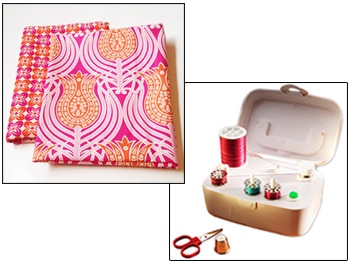 To enter: visit one (or all!) of the bloggers featured today and look for the giveaway widget.  Don't worry if you miss a day – all the giveaways will be open on each blog through August 3rd.   The lucky winners will be announced August 4th on here, the Cozy Nest Facebook page, and the winners will be notified through email. 
Here's a review of the giveaway packages from earlier this week.
You can still get in on these by going to the featured blogs for each day!
Thursday: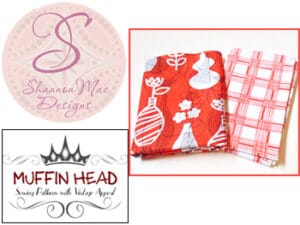 Wednesday: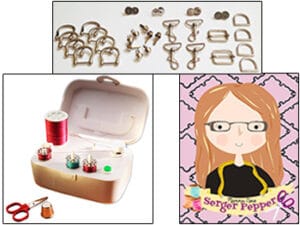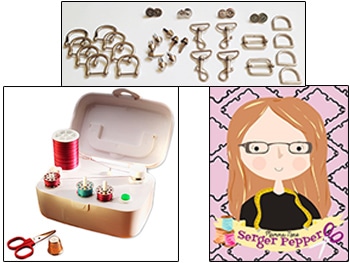 Tuesday: 
Monday:

In case you missed it, this is the bag we are touring the blog-o-sphere to see!
The Convertible/Reversible Bag!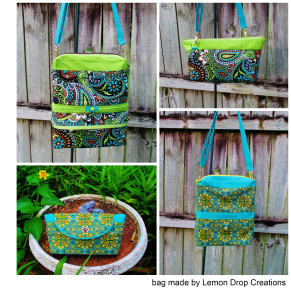 This unassuming little bag hides a secret… she can convert and reverse into 4 different bags in 2 completely separate colorways and styles!  The pattern includes instructions for laminated cottons as well as regular fabric.  Don't you think it would make a great gift?  And, it's perfect for travel, 4 bags in 1 means more room in your luggage for shoes!   It's the wackiest design I've come up with yet and I just love it -I hope you do too!
Monday, July 28th
Maria of  Mia's Creations
Niki Stringer from Roonie Ranching
 Alyssa at  Keep Calm and Carrion
Tuesday, July 29th
Lynn Potts PottsCrafty 
Marilyn Brandt  Shades of Bold  
 Wednesday, July 30th
Liz Schaffner, MOMENTS
Vicky Myers, Vicky Myers Creations,  
 Sarah Gido Cozy Nest Design
Thursday, July 31st 
Amy Macdonald, Friends Stitched Together
Kathy Hennessey from Handmade Dress Haven
Judith Clauss, Judith Stitches and More 
Friday, August 1st
Jonie Brooks Knot Sew Normal
Lorena Rey my way of… 
Bethany Rapp, Sweet Bee Buzzings
 I know you won't want to miss a single day of the beautiful bags and prizes!  You can subscribe to my blog through Bloglovin' or you  have email notifications sent to you by signing up on through the widgets in the upper right-hand side of this post.
Thanks for stopping by,
Sarah