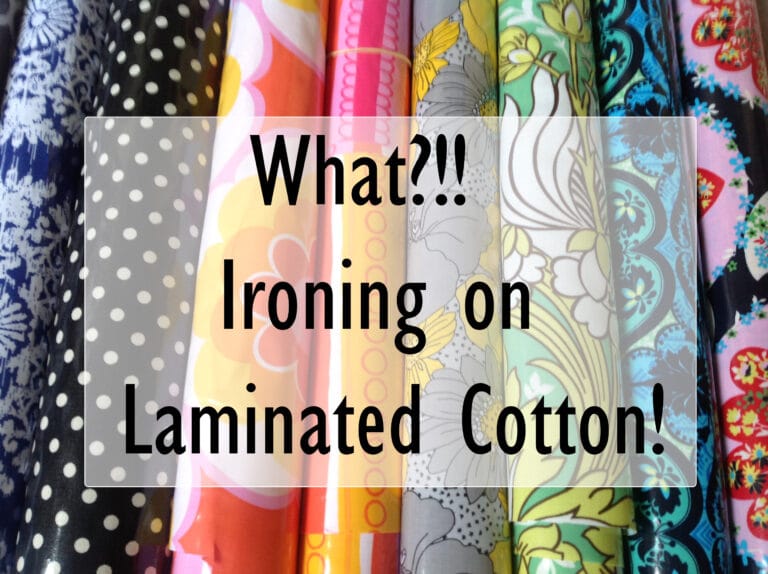 Laminated cottons are awesome!  I love them because they are easy to work with and easy to keep clean and new-looking.  So,  when it came to designing my newest pattern, The Convertible/Reversible Bag,   laminated cotton seemed the perfect choice.  Here she is –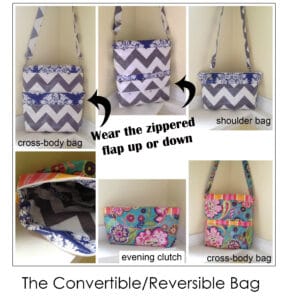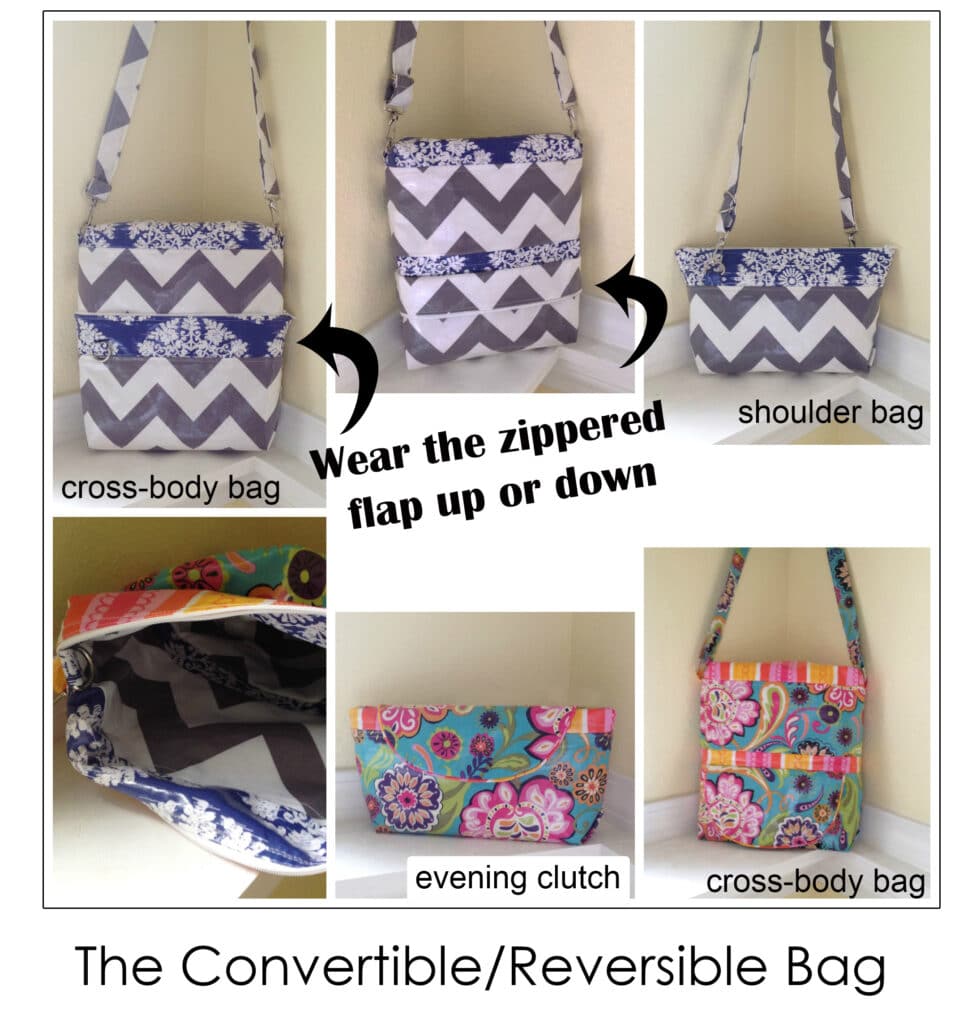 The bad news?  The design really must have fusible interfacing to make it work and you can't iron on laminated cotton, right?  It will melt and lose it's sheen, or at least that is what I had learned. So, I decided to test the iron-ability of the laminates I had just to be sure.  What I found was surprising and made me very happy! I bought a brand new iron because I was sure it would be ruined right away with melting laminate.  It's a cheapy ($17) but  it does get rocket-hot. Here are the fabrics from my stash that I tested on:
1.  These are Riley Blake
2:  These are from Hobby Lobby – not sure of the manufacturer of all  – but one or two are from Brother/Sister Design
3.  Michael Miller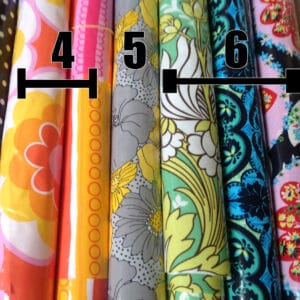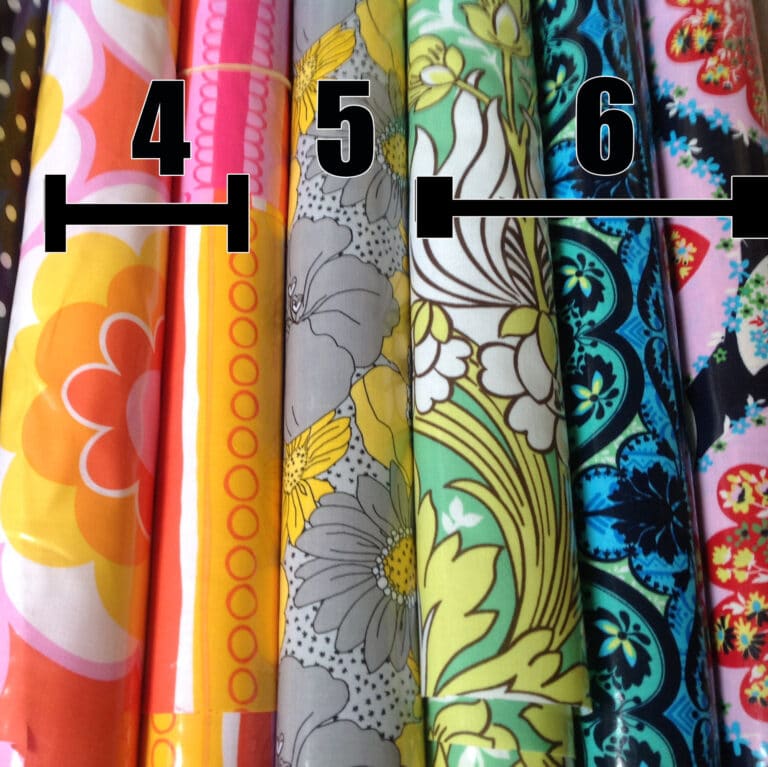 4.  These are Timeless Treasure
5.  This one is from Hancock Fabric but I don't know the manufacturer
6.  These are Amy Butler
I tried two different interfacings:   Pellon 101 (shapeflex) and Pellon 71F – which is super thick. Both of  the interfacings  need to be applied using a wool setting with steam, so that is what I did. Guess what?  It worked just fine!  No melting, no dulling, the sky didn't fall –  it adhered just fine. Below are a few sample photos.  In the second photo I tried to tilt the fabric so you could see that the sheen is still there.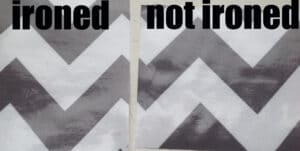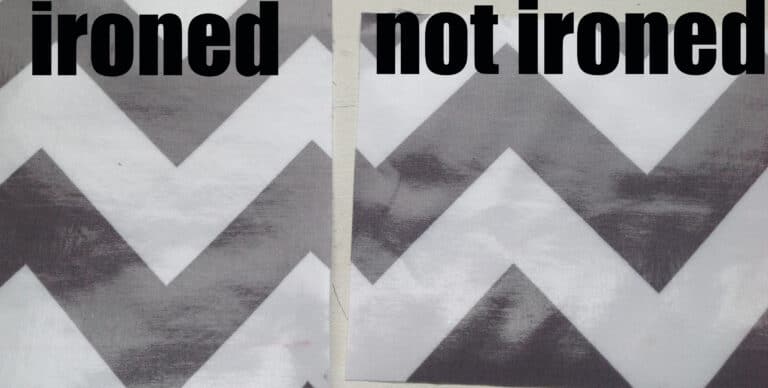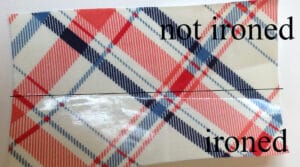 After a whole bunch of similar tests, I started to wonder  – at what point does this stuff actually melt – or will it?  Since my iron was intended to be a burner, I thought I would just go ahead and do the unthinkable –  iron directly on the laminated side (gasp!).
I didn't do each test with every fabric  except for a 15 seconds test because I was getting bored and I figured most interfacings will be adhered after 15 seconds anyway.  I used  a hot iron (cotton setting), directly on the laminated side of the fabric with no press cloth.
Here's what I found:
After 15 seconds, none of the laminates melted.
After 20 seconds only the Hobby Lobby fabric melted and it was pretty bad.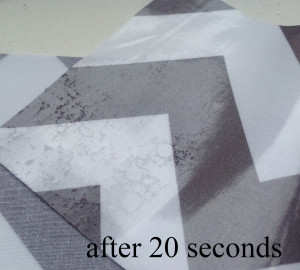 After 30 seconds, Amy Butler fabric was doing  just fine!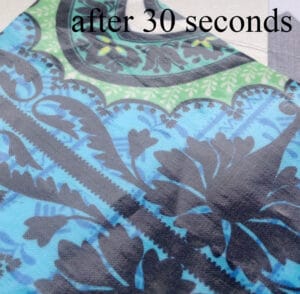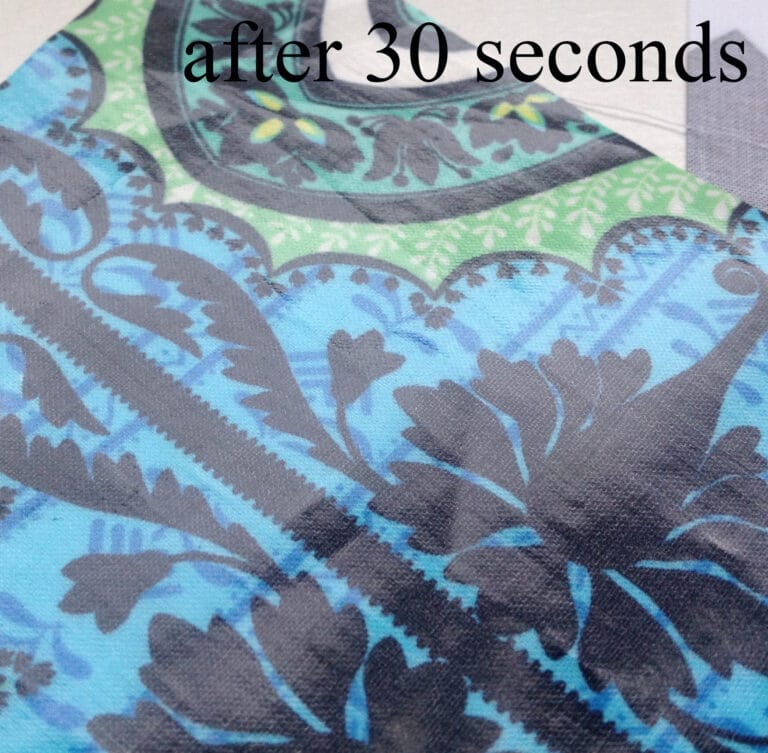 After 35 seconds no melting but slight discoloration (which went away after cooling) to the Riley Blake fabric (sorry no photo).
After 45 seconds the Timeless Treasures started to melt slightly.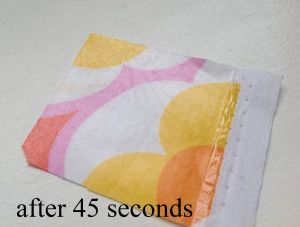 The one thing you do need to watch for are the holes in your iron because they can leave these: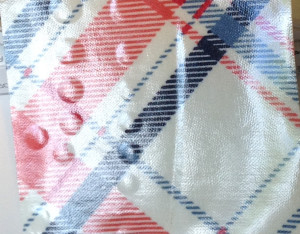 but you can just iron over them. I had to know if these results were my good luck in choosing the right fabric, or if they could be duplicated.  Luckily, one of my wonderful pattern testers, Jamie, posted a photo of about 10 different laminates she had received in the mail. I asked her to try ironing on a little piece of each (nervy – huh?) .  She experienced the same results I did.
So, there you go!  I have to wonder, why does every source I read say that it can't be ironed?  Does heating it make the laminate give off toxic fumes? If that's the case, one would hope the manufacturer's would let us know!  Just in case, I am going to iron mine in a well ventilated area!
I am interested to hear of anyone out there who has had similar experiences or if you are aware of a laminate that truly can't be touched with an iron so I know what to avoid. I am really excited about the possibilities this opens up!
Disclaimer:  I did not test on every laminated fabric out there,  so be sure to test yours before slapping a hot iron down on it! I also don't know what the long term affect are, or if heating it releases toxic  fumes or some other catastrophic event.   Just a girl sharing her experience!  Oh, and  be sure you are working with laminated cotton and NOT OILCLOTH – they are different!
BTW, if you are looking for rolls to store your laminates on (because they say you shouldn't fold them – and you shouldn't!),  foam pipe insulators work great!  they are available in different sizes from any home improvement store.  They are cheap and you can cut them down or even tape them together for wider fabrics.  They even have a slit if you want to anchor the end of the fabric in there!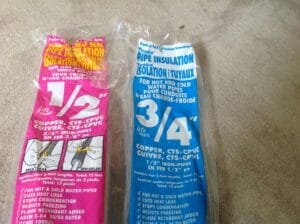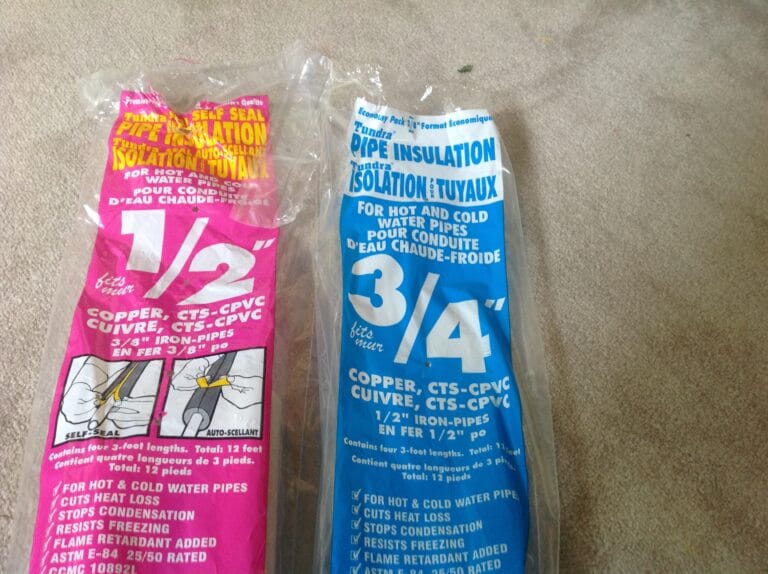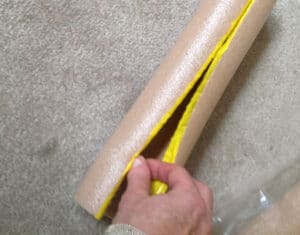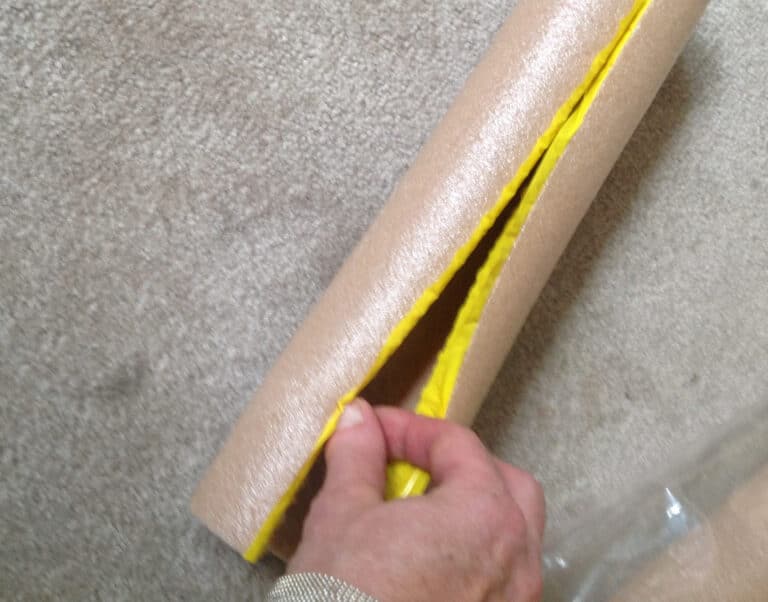 Until next time!
Sarah