This month I am going to revisit one of my favorite patterns and home accessories, the One-Trip-Up Stair Basket.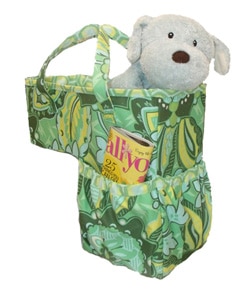 We use this basket every single day at my house and I don't think I could live without it. Mine is looking a little shabby because it's about 5 years old so I am going to host a sew-along and make a new one.  I hope you will join me!
I haven't got the dates of the sew along worked out quite yet but it will be sometime in June (I'm still hunting my fabric!). If you are interested in joining the fun, email me at cozynestinfo@cox.net and I will let you know when the dates are set. In the meantime, get some inspiration for your basket in the in the gallery.