New Video!
My friend and fellow seat belt bag enthusiast, Suzanne Flores, has embroidering on seat belt down to an art. Check out just a few of her creations!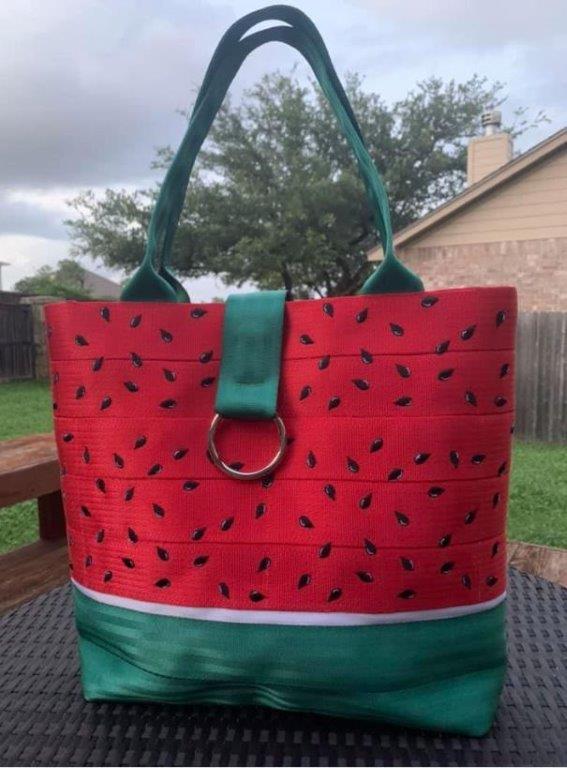 Suzanne was nice enough to show us her set up in this video. Be sure to stay to the end so you get all the details!
We hope this helps and inspires you to try embroidery on a seat belt project of your own!
Thanks you Suzanne!