Hello! My name is Lisa and I'm thrilled to be guest blogging for Cozy Nest Designs!  Sarah has been my dear friend for almost 15 years and she is so incredibly talented and creative!  I'm so humbled to be able to write a blog post for her and to have the opportunity to make The Market Tote!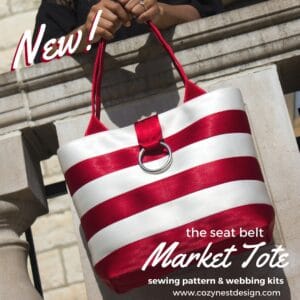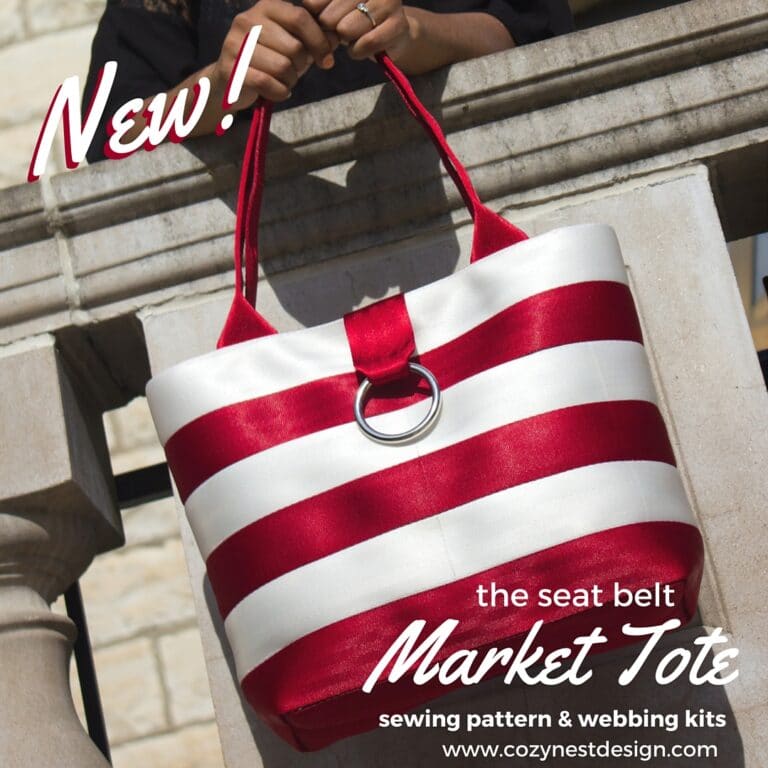 My friends and I are so lucky to have the opportunity to spend three days sewing together this summer!  Sarah guided us through every process of making our bags!
We started the process by choosing our seat belt webbing and lining fabric from the huge collection she has in her studio (and what an adorable studio it is, wish I had pics).  My friends Andrea and Angela chose the small size, but I chose to make three large bags.  One for myself and the other two as gifts for my mom and sister.  We carry a lot of junk so we need large bags!
These are the colors I chose for my bag.  So calming and serene….I teach 5th grade so I will take all the serene I can get!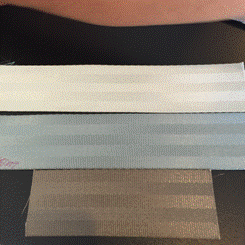 Sarah gifted me the beautiful chevron fabric on the inside (as well as the interior fabric on all the bags) and taught me how to make the adorable tassel!  I think it's my favorite part!!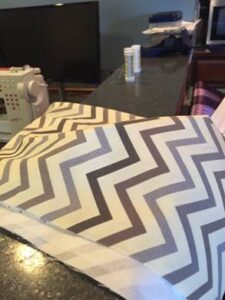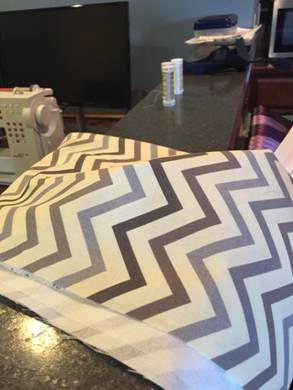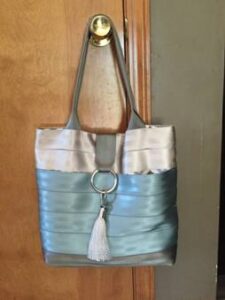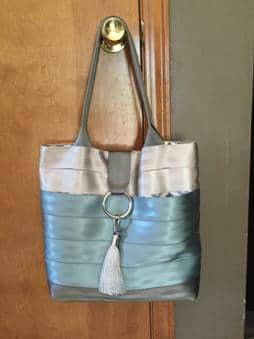 These are the colors my mom chose for her bag (lipstick, aqua and snow).  I just adore the Lipstick!  That pop of red looks amazing with the aqua!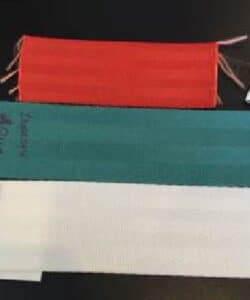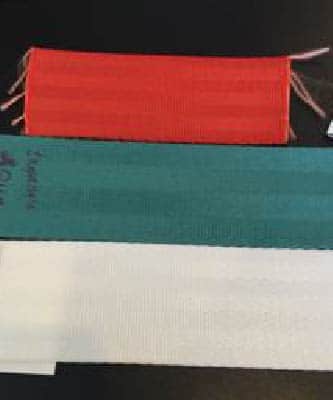 I don't think we could've found a more perfect matching interior lining color!  It's so fun and lively that I almost kept if for myself!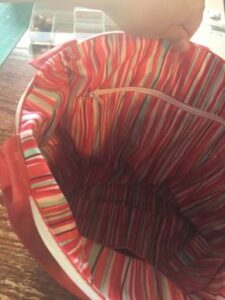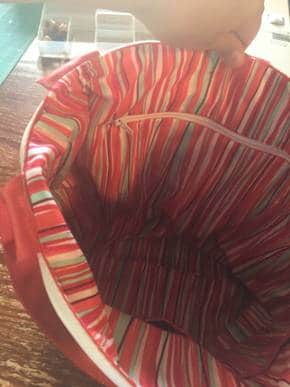 My sister went with these colors; beautiful being, teal feathers and cement.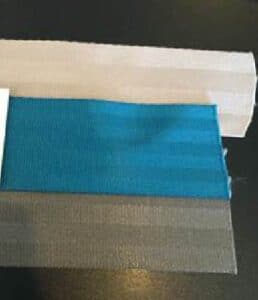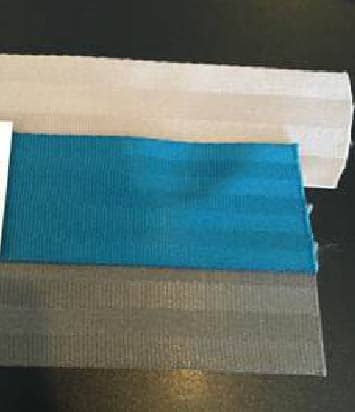 It turned out amazing!!  I'm in love with the interior fabric.  It has a pop of lime green that just goes perfectly with the teal!  I sure wish I'd put in a line green zipper on the interior pocket.  Wouldn't that have just been adorable?!?!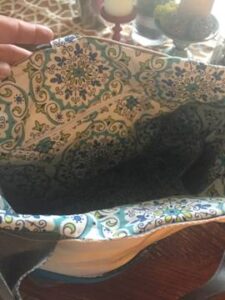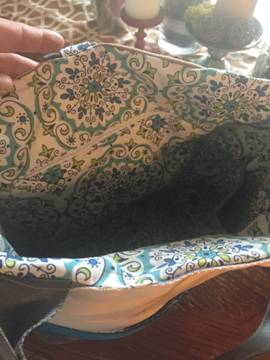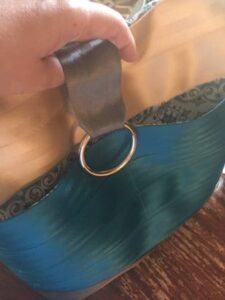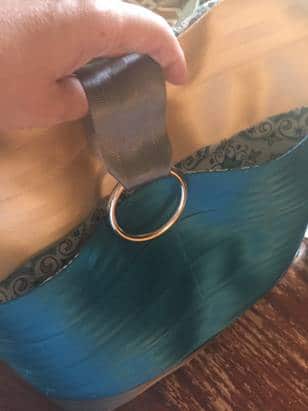 We started by making the front slip pockets.  This is Andrea's bag.  That hot pink, grey, and black are just too much!  I mean seriously people, how cute is this bag!
From there we went on to attach all the webbing, the flap, and the straps.  This is Angela's navy, black, and white bag (midnight, snow and dark periwinkle).  This horrible iPhone pic I took just doesn't do it justice.  It looks so elegant!!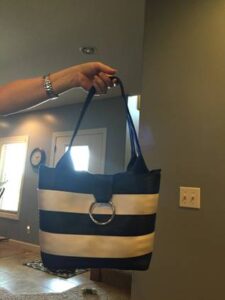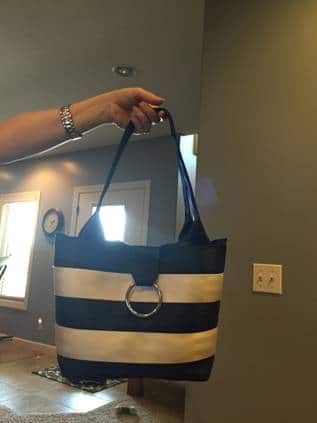 We moved from there to constructing the interior of the bag and attaching it to the exterior.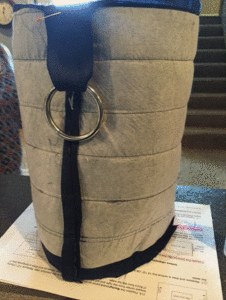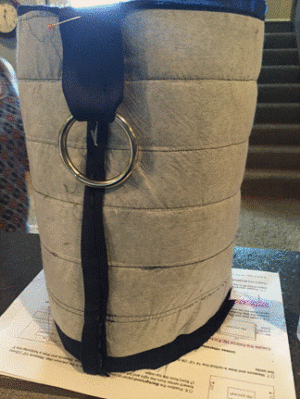 That's me in the Nike shirt.  Why do I look so crazy, insane, happy?  Guess I must've just been on a sewers high.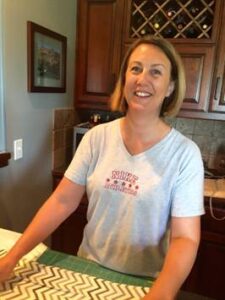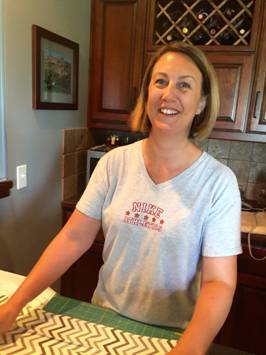 Angela on the other hand looks simply adorable holding her zip pocket pattern.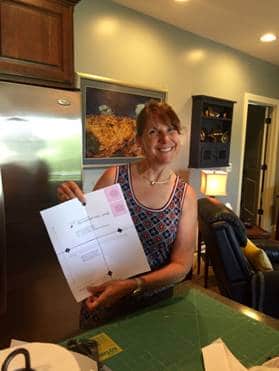 This is Andrea getting ready to chop down her lining…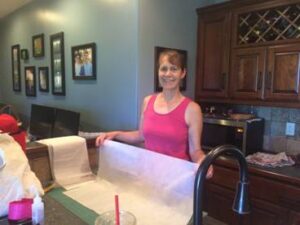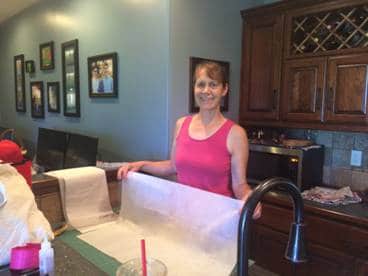 After that a little stitching around the top and that was it!
They turned out so beautiful and I couldn't be happier!  All three of us are thrilled with the results and have some wonderful memories to go along with them!! Notice the "Homemade" tag on Andrea's bag, and  the zip closure and tassel that Angela added – awesome!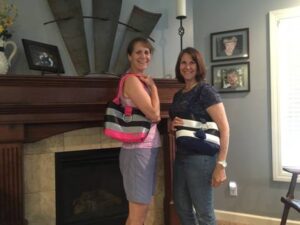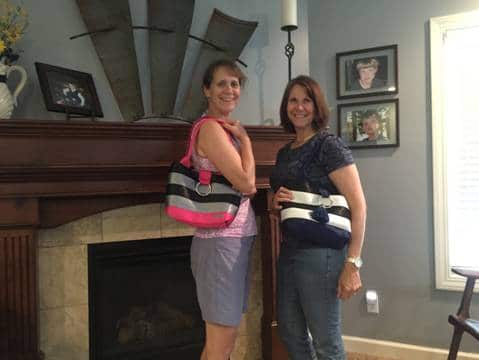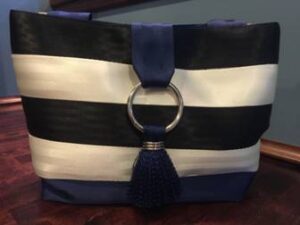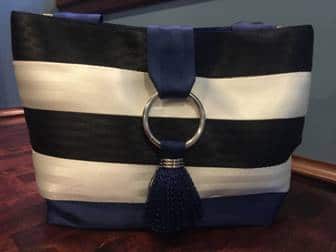 I'm thinking we definitely need to do this again next summer and try making the amazing Rollie Pollie Organizer!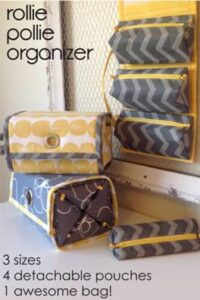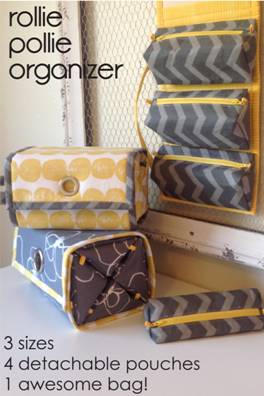 I know my daughter and both of her besties would love to have them!
Lisa