Introducing the Rollie Pollie Organizer – and just in time for holiday gift giving!
Update:  See even more photos in the Rollie Pollie Gallery!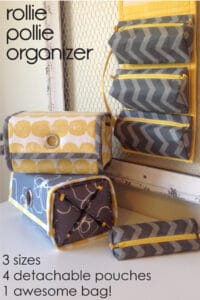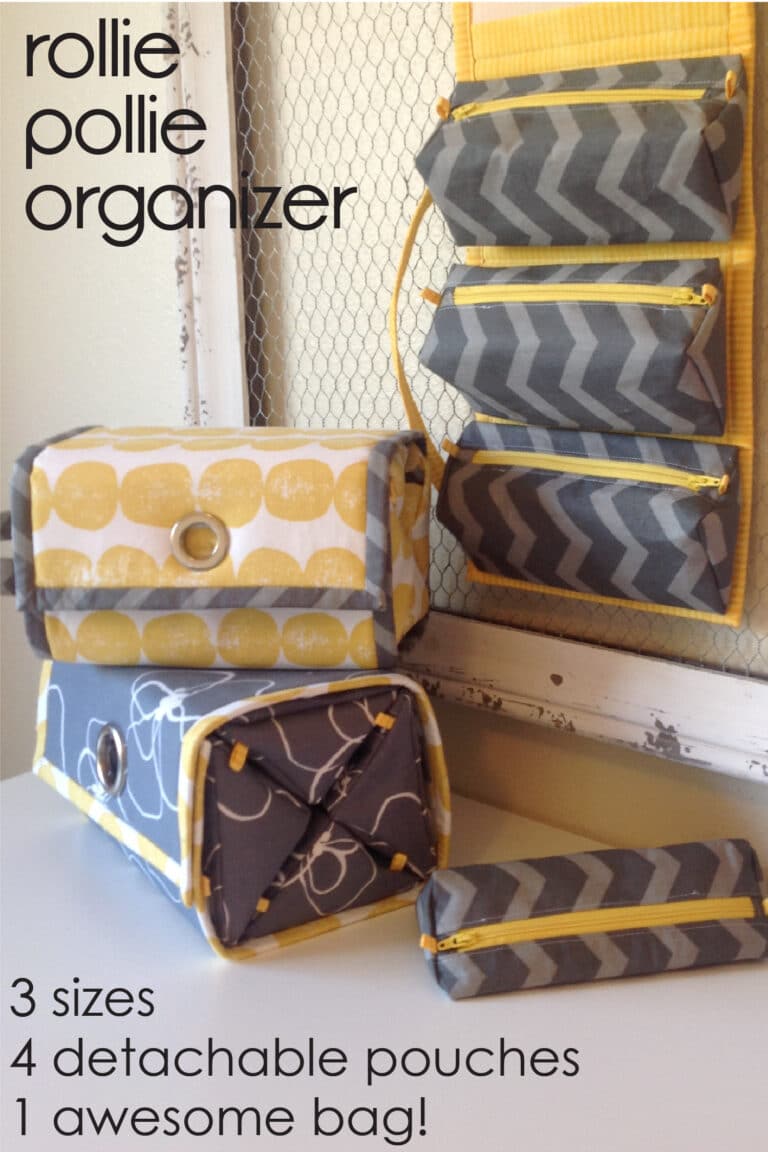 This little organizer is so handy, I think everyone on your Christmas list is going to want one.  Just think of all the items you could store in one…perfect for traveling, toys, cosmetics, hair accessories, jewelry and of course, sewing and quilting supplies!  I designed it in 3 sizes so you can pick the right one for your stuff, or, make all three!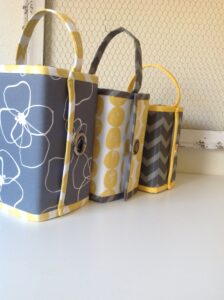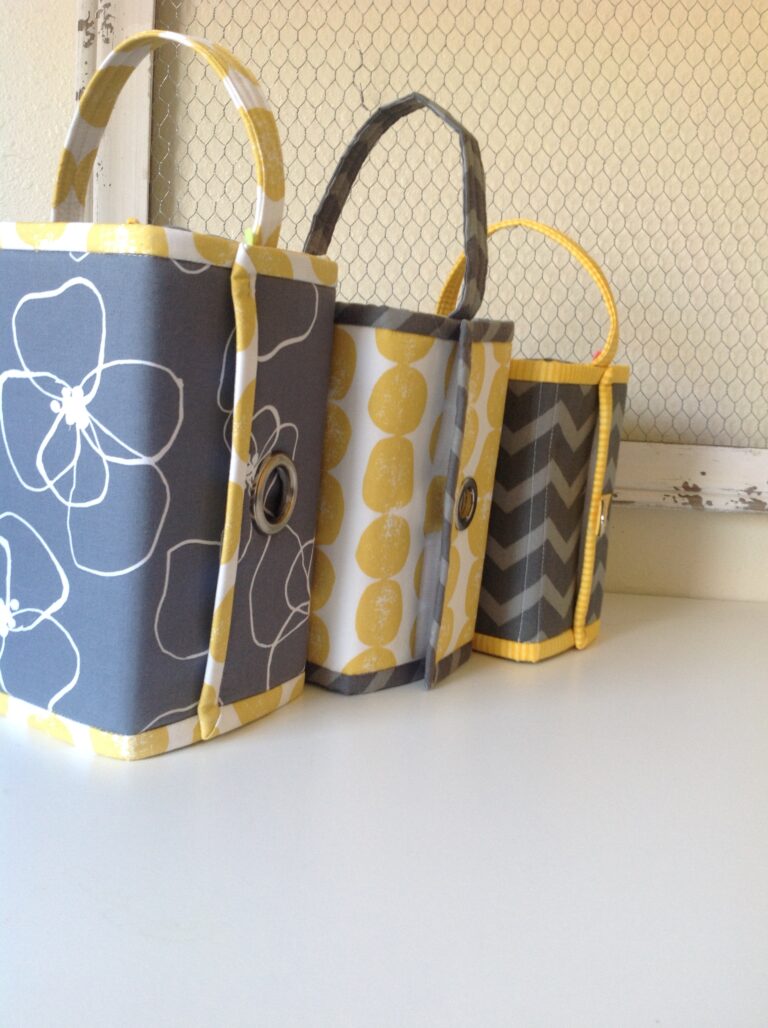 One of my favorite features is that all of the four interior pouches detach.  I think this will be very handy while traveling. Going to the beach? Grab your "beach pouch," you know, the one with the sunscreen, lip balm, etc. and away you go!
The Rollie Pollie can hang using your choice of a d-ring or a grommet.  The zippers are positioned at the top of the pouches so items will stay inside even when it's hanging.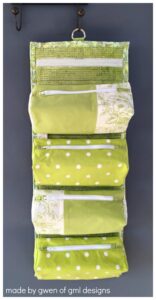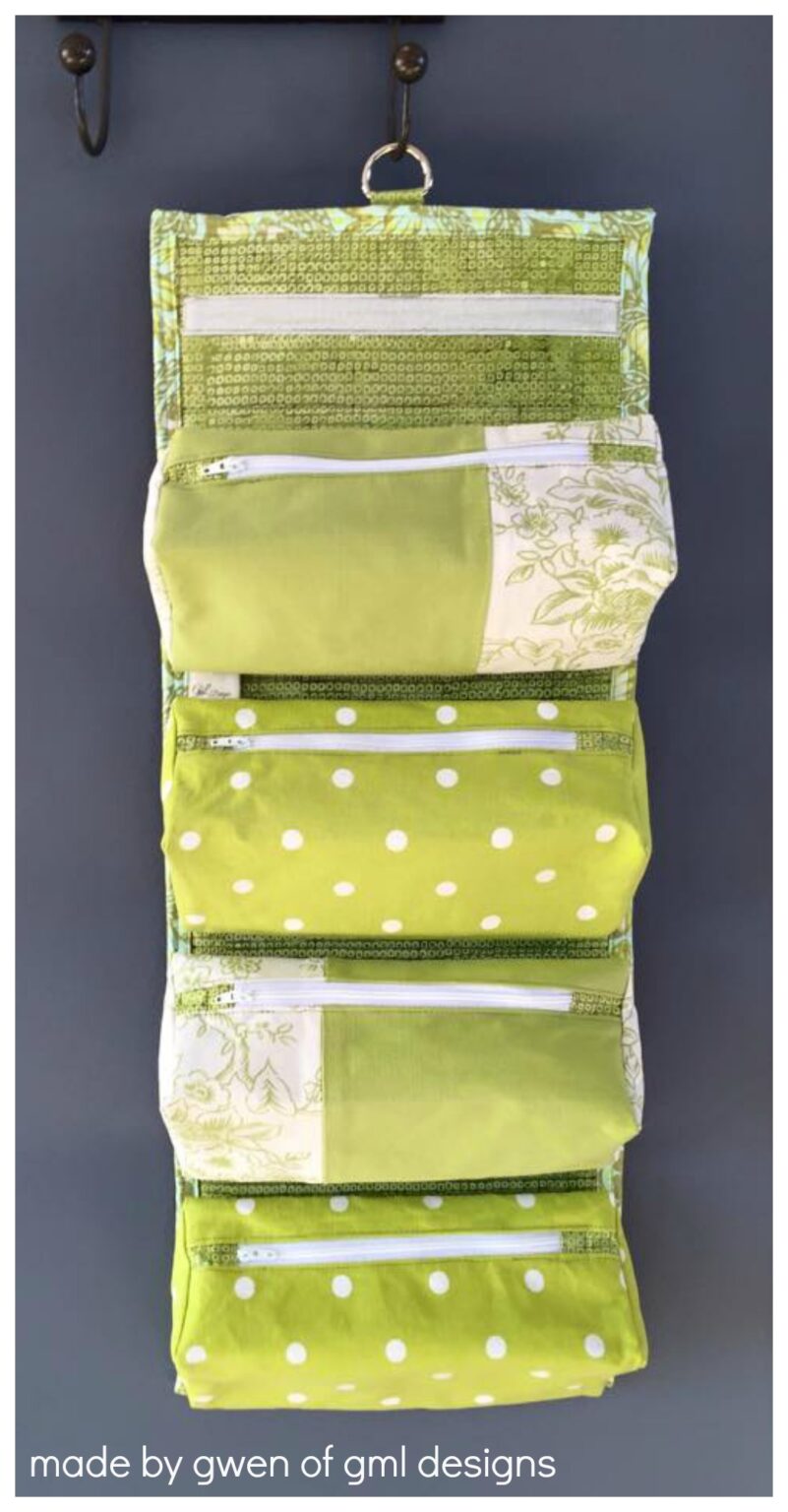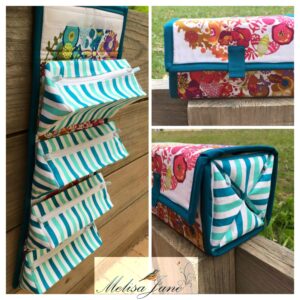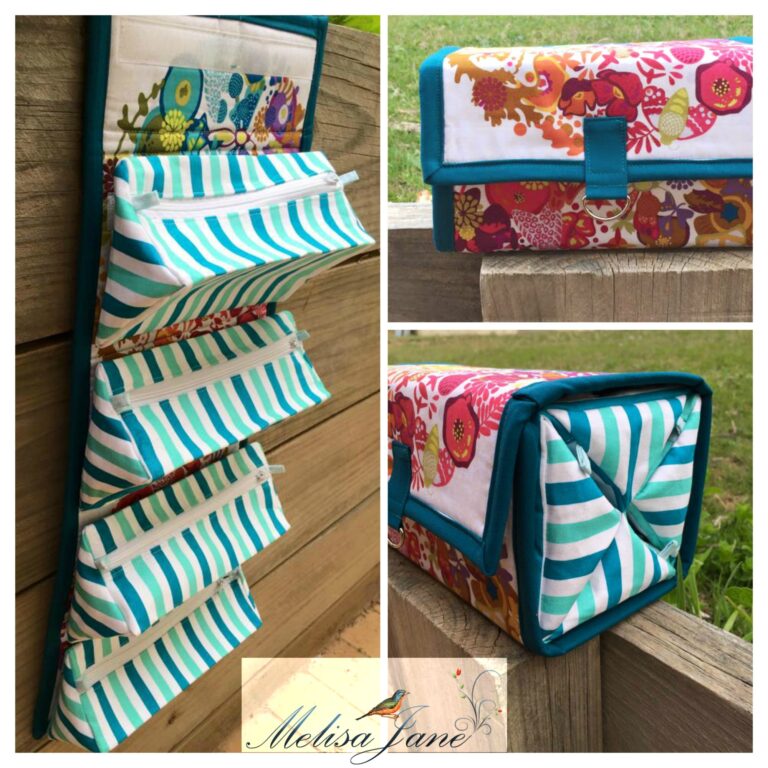 Even the man in your life is going to want one!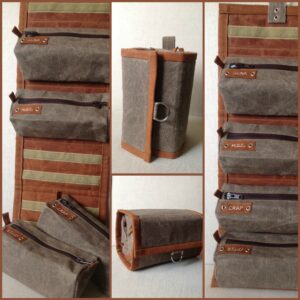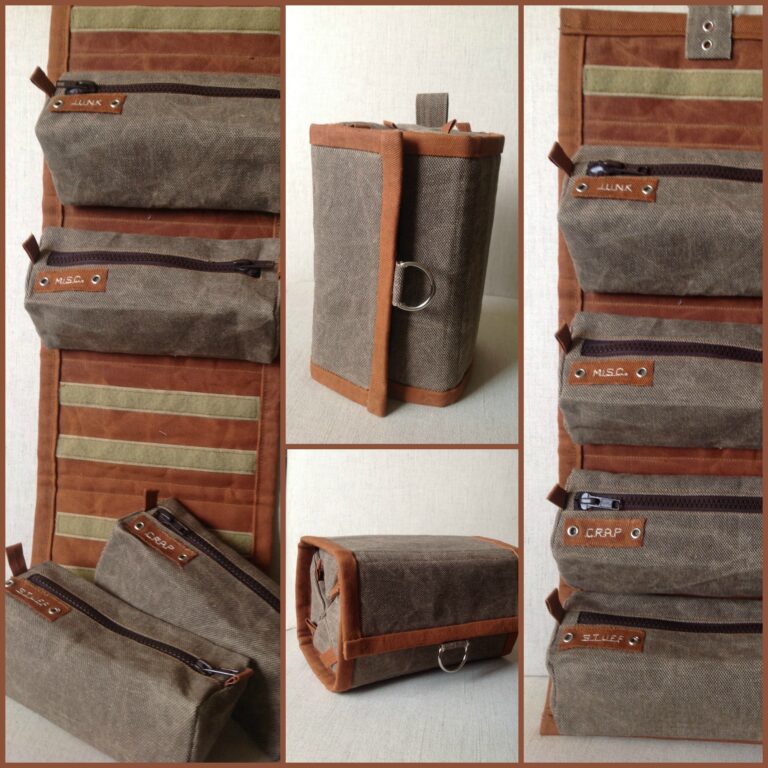 When you are on the go, roll it up! A Velcro strip keeps it closed –  nice and tidy.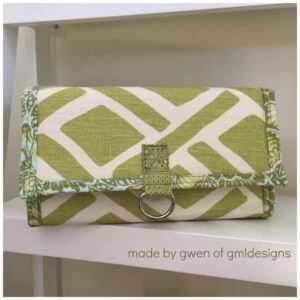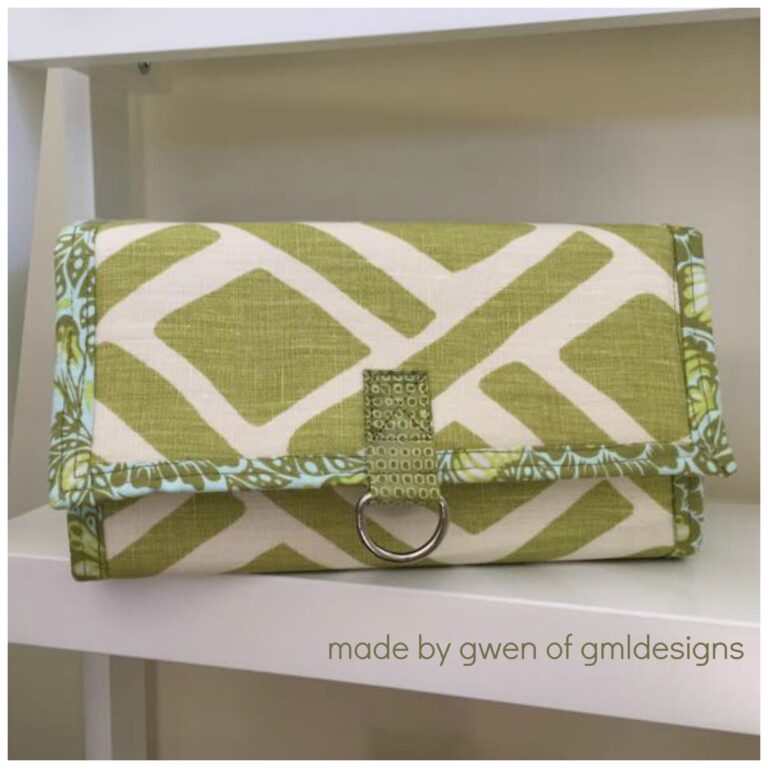 A handle on the side lets you easily carry it around.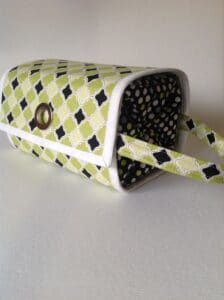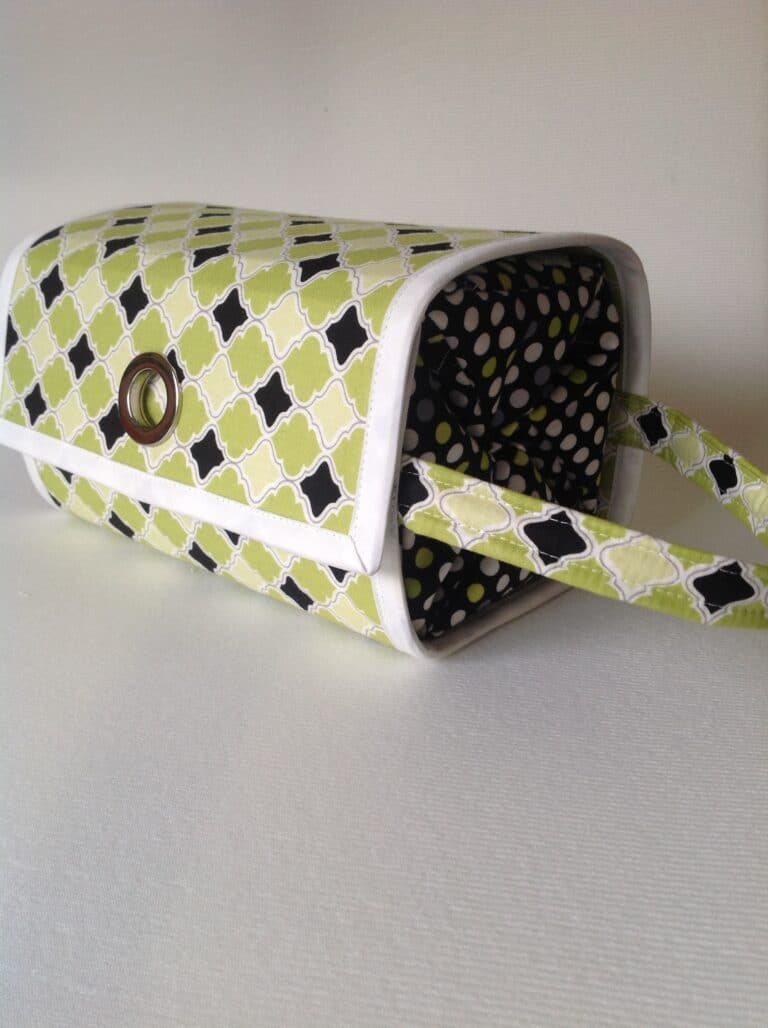 And it's really cute all rolled up!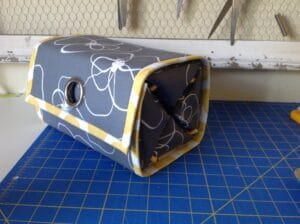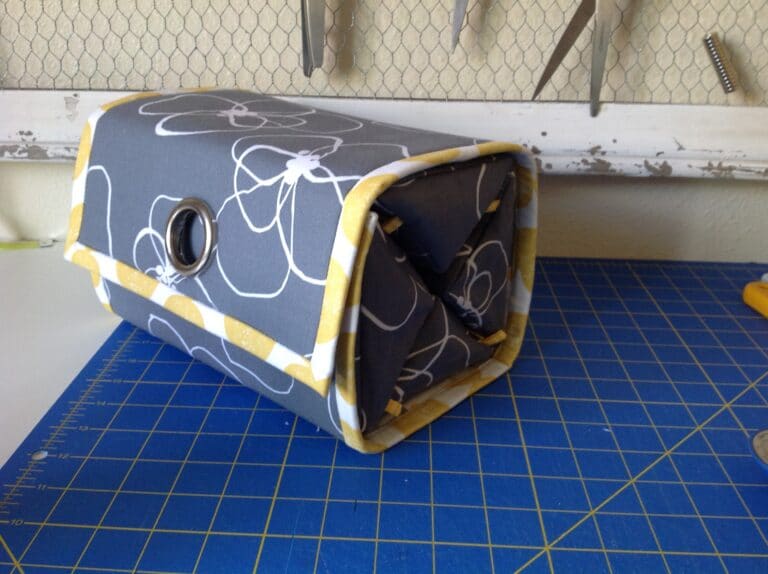 When you don't need it, just fold it flat and store it away.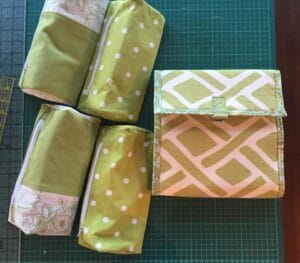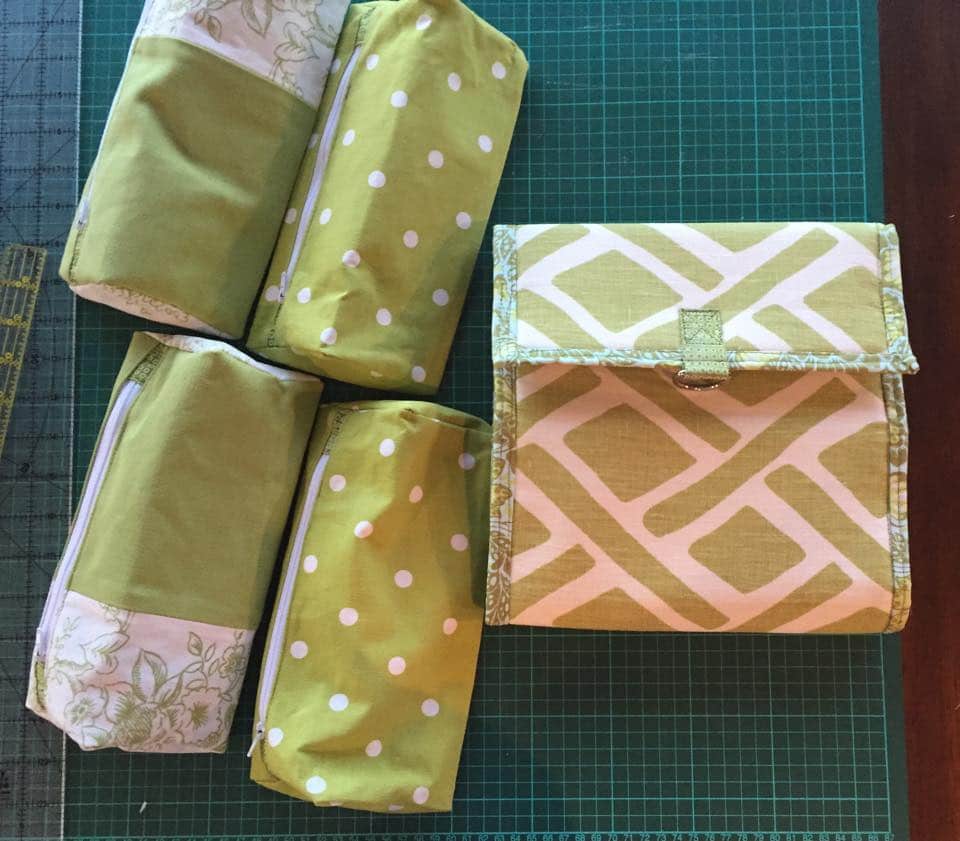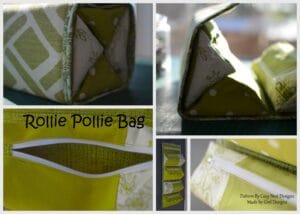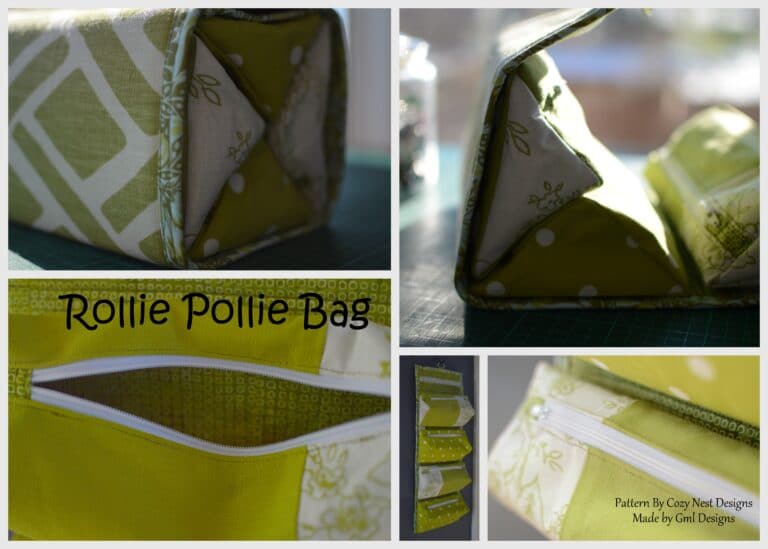 I think you will find that it's a fun project to make and a great item to have around.  I hope you enjoy it.
Please be sure to share your creations with me on my Facebook page, use: #rolliepollieorganizer and #cozynestdesign. Or, you can send your photos to cozynestinfo@cox.net.
Enjoy!
Sarah