She's here! The Motherload Tote!
The Motherload Tote! Truly the mother of all bags is ready, willing and able to keep up with your busy family. I really love it and think of it as more than just a bag but as mom survival gear. Here are her features. Click the photos for a closer look.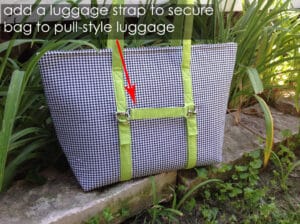 Half the fun of designing something is seeing the different interpretations from talented sewists like my testers. I have great team and they contributed mightily to what the Motherload has evolved into. They added the bells and whistles that make this bag a joy to carry! Thanks team!